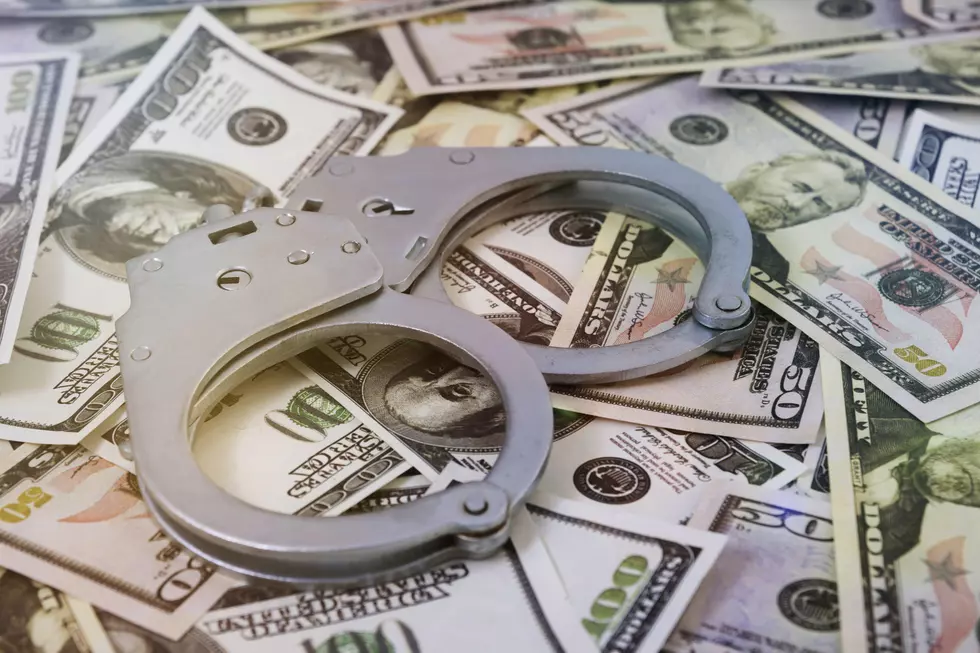 Food stamp rip-off in New Jersey: How much, and who is at risk?
Gerasimov174 GettyImages
⚫ Criminals are stealing SNAP benefit information from New Jersey residents
⚫ Scammers are using a variety of methods but security can easily be improved
⚫ If your SNAP benefit card info is swiped, it will take weeks or longer to get a new card
---
Sad but true: Millions and millions of your federal tax dollars are being funneled to criminal organizations in New Jersey, across the country and around the world.
A new report by LexisNexis finds SNAP (the Supplemental Nutrition Assistance Program previously called Food Stamps), is being systematically defrauded in New Jersey.
According to LexisNexis Risk Solutions' Government Group CEO Haywood Talcove, there are 825,000 residents who qualify for SNAP benefits receiving $800 million in payments. He estimates $160 million in fraud in the next six months.
Ripping off the government
He said post-COVID criminals have become increasingly interested in government benefit programs, and SNAP is a $147 billion program with antiquated technologies, antiquated procedures, lots of money and no identity protection.
He said mostly at smaller retail food stores criminals are putting skimmers on top of SNAP card readers "and so when the food stamp recipient goes to purchase their milk, their bread, their staples, and they put in their pin number, they just gave it to a criminal."
Talcove said there has also been a big increase in fraudulent emails, text messages and phone calls telling people that their card has been temporarily suspended and to provide a PIN number to reactivate it.
"Under no circumstances provide that information," he said. "Hang up. That call is not from New Jersey, that call isn't from the United States. That call likely is from Russia, China, Nigeria or Romania."
No attempt to improve security
Congress has authorized the U.S. Department of Agriculture to provide two free SNAP benefit refills to individuals who have had their cards stolen, but no attempt has been made to reduce the security vulnerabilities of the SNAP benefit program, Talcove said.
Talcove said SNAP security could easily be ramped up by updating the SNAP benefit cards so that they are read with a chip instead of a swipe, and also by requiring people with benefit cards to produce identification in stores.
He said other ways to cut down on fraud include limiting the number of cards that can be used together (right now one person can use 50 SNAP benefit cards since they may be getting food for a group home or apartment complex) and installing simple geo-location tools in the system.
How was all of this uncovered?
Talcove said this massive pattern of SNAP card theft became apparent by reviewing local police reports, and if you venture onto the dark web, "there are a mass of criminal groups that are organizing to steal government benefits and it all starts there."
How to keep your card safe
To stop scammers from stealing your SNAP benefit card information he recommends:
⚫ Only go to larger supermarkets and box stores for food shopping, avoid smaller retail stores
⚫ If you get a call, email or text asking for your SNAP benefits card information, hang up
He pointed out if someone reports their SNAP benefits have been stolen, "they've got to then call their local office and they have to wait four to six weeks to get their card refilled. It's not right."
He said similar to what happened with the unemployment insurance during the COVID pandemic when it comes to the SNAP benefits program, "the exact same tsunami is coming unless we do something about it immediately."
David Matthau is a reporter for New Jersey 101.5. You can reach him at david.matthau@townsquaremedia.com
Click here to contact an editor about feedback or a correction for this story.
50 Most Popular Chain Restaurants in America
YouGov investigated the most popular dining brands in the country, and Stacker compiled the list to give readers context on the findings. Read on to look through America's vast and divergent variety of restaurants—maybe you'll even find a favorite or two.
13 Musicians Who've Served in the US Military
25 Rock + Metal Bands Whose Singer Is the Only Original Member Left
The following bands no longer have any original members left except the lead singer.
More From Cat Country 107.3