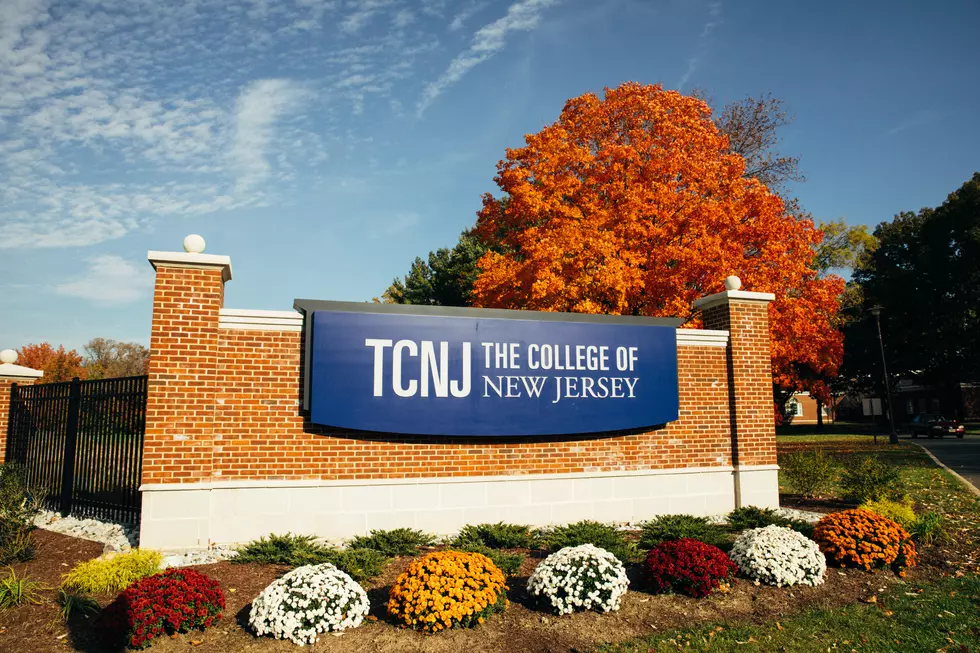 NJ college launches accelerated program for nursing students
TCNJ
👩‍⚕️ TCNJ is launching an accelerated bachelor of science in nursing program
👩‍⚕️ The program focuses on innovative learning and hands-on experience
👩‍⚕️ It is not too late to enroll in the 14-month program which starts on May 22
---
EWING — To help combat the nursing shortage in New Jersey and across the U.S., The College of New Jersey's School of Nursing and Health Sciences will launch an accelerated second-degree bachelor of science in nursing program later this month.
Why is there a need for the program?
There is a huge demand for nurses, said Vicki Brzoza, the program coordinator at TCNJ. She said they are looking for people who have always had a passion for nursing but just didn't have time to invest four years into their education, but have decided that now is the time.
Brzoza said while the COVID-19 pandemic made the nursing shortage worse in New Jersey, it was coming long before that.
"We have a huge amount of elderly population coming into their 80s, 90s age range, and we don't have enough younger people to take care of all of those people who are going to need some kind of medical care down the line," she said.
They are trying to find not only the people who are graduating from high school but also want people who are deciding that their current profession is not something they want to do for the rest of their lives. Perhaps helping people is their passion, Brzoza said.
This program can help them achieve that passion on a much quicker timeline.
What is the program about?
The fast-paced 14-month program which begins May 22, 2023, and runs through August of 2024, allows students who hold a non-nursing bachelor's degree to earn a bachelor of science in nursing degree, provided that they have taken the necessary prerequisite courses.
Once those courses are taken, they can enroll in this accelerated program.
"When they come into our program, we really, really, really teach them everything that they potentially can hold into their brains regarding nursing. In addition to that, we give them a clinical aspect to it, "Brzoza said.
They use high-fidelity manikins to help them practice before they see real people in the hospital. The intense program also focuses on innovative learning and hands-on practical experience, Brzoza explained.
These manikins talk to students, you can hear their heartbeats and lung sounds. There is also a state-of-the-art simulation center and clinical rotations are done in Magnet-designated acute care facilities.
For nursing students, this means education and development through every career stage, which leads to greater autonomy at the bedside. For patients, it means receiving the best care from nurses.
"It really prepares them not only to take care of patients in the hospital which is the end goal. We want them to be confident and we want them to be competent in taking care of patients in the hospital, but it's also going to prepare them to take a national exam called the NCLEX-RN," Brzoza said.
She said TCNJ's 2022 pass rate for first-time test takers was 97 percent, and the college's five-year average of 94 percent is actually 10 percent higher than the national average.
The program also offers smaller class sizes which really personalizes the experience between student and professor, allowing for community-engaged learning, and faculty-mentored opportunities for research.
What happens after the 14-month program is completed?
The next step after the education program is taking the NCLEX-RN exam, and then getting a job where they want to work in a department where they want to work, she said.
Brzoza added that TCNJ's nursing program is second to none when it comes to post-graduate employment. In fact, 100 percent of recent grads who sought full-time employment found jobs within six months of graduation.
The average RN salary in New Jersey is $89,690.
Can potential students still enroll in the course?
Yes. Those interested can apply on the TCNJ website. Anyone with questions can also email Brzoza.
Jen Ursillo is a reporter and anchor for New Jersey 101.5. You can reach her at jennifer.ursillo@townsquaremedia.com
Click here to contact an editor about feedback or a correction for this story.
The 99 top paying jobs in New Jersey
How much do you make? These are the occupations in New Jersey with the highest median annual compensation. Source: Federal Bureau of Labor Statistics, 2022
More From Cat Country 107.3