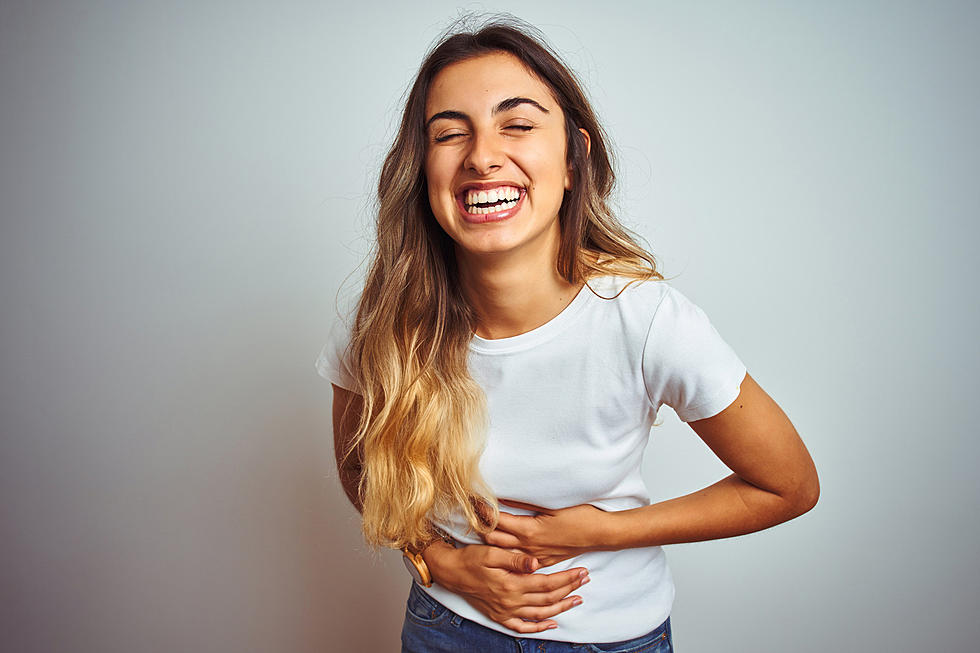 The funniest, most clever business names in NJ and beyond
AaronAmat
What's in a name?
That which we call a rose,
By any other name would smell as sweet.
Sure, that may be true for works by Shakespeare. But when it comes to a business the name can make it or break it.
I was at a red light the other day when the work van in front of me caught my eye. I liked it enough to want a picture to share with you.
Faux Real. As if you're saying "Fo' real!" It made me curious enough to look further to see they do custom children's murals. One-of-a-kind stuff.
So the topic came up on the show and listeners called in various businesses in or around New Jersey that struck them as having very witty or funny names. Here's just a partial list of what was called in.
Linda let us know there's an auto body place in Freehold called Wreck O Mend. As in I highly wreck o mend these guys to mend your wreck. Genius.
There's a landscaping company in New Jersey going by the name Lawn and Order. Thanks to Joyce for calling that one in.
Oh, speaking of landscapers. This one isn't in New Jersey and not even in this country. But Joe let us know there's a landscape company in Ireland called Major Tom's Ground Control. Brilliant!
One of our old Detroit fans listening on the NJ1015 app called to tell us in Michigan there's another business called Dirty Hoe Landscaping. I guess they'll keep your bushes trimmed.
Steve let us know there's a New Jersey towing company someone decided to name All Night Hooker. This one I couldn't verify but I'll take his word for it.
Rob called in the name of his own New Jersey business, a decking and patio company called All Decked Out.
John is a professional painter in Jersey who named his company Van Go Painting. The van. Going. To paint. (van Gogh) You get it.
Joyce told us of a tree-trimming company based in Linden called Tree Wise Men.
Sal swears there's a funeral parlor in St. Lucia called Lazarus Funeral Home. Well...that's optimistic. Save your receipt I guess, am I right?
Lou worked for a New Jersey company that maintains and builds brick fireplaces. Huff and Puff Chimney Service. They're out of Basking Ridge.
Finally, I'll leave you with this one. Laurie called to say there's a specialty store in L.A. that sells only feathers. Nothing but feathers. What would you call a store that specializes in only feathers? Of course! Mother Pluckers.
Weird things NJ taxes - and some they don't
In general, New Jersey assesses a 6.625% Sales Tax on sales of most tangible personal property, specified digital products, and certain services unless specifically exempt under New Jersey law.
However, the way the sales tax is applied in New Jersey sometimes just doesn't make sense.
New Jersey puts out an itemized list for retailers that spells out what is, and what is not, taxed.
Perhaps because this is New Jersey, there are some bizarre and seemingly contradictory listings.
50 Most Popular Chain Restaurants in America
YouGov investigated the most popular dining brands in the country, and Stacker compiled the list to give readers context on the findings. Read on to look through America's vast and divergent variety of restaurants—maybe you'll even find a favorite or two.
13 Musicians Who've Served in the US Military
More From Cat Country 107.3