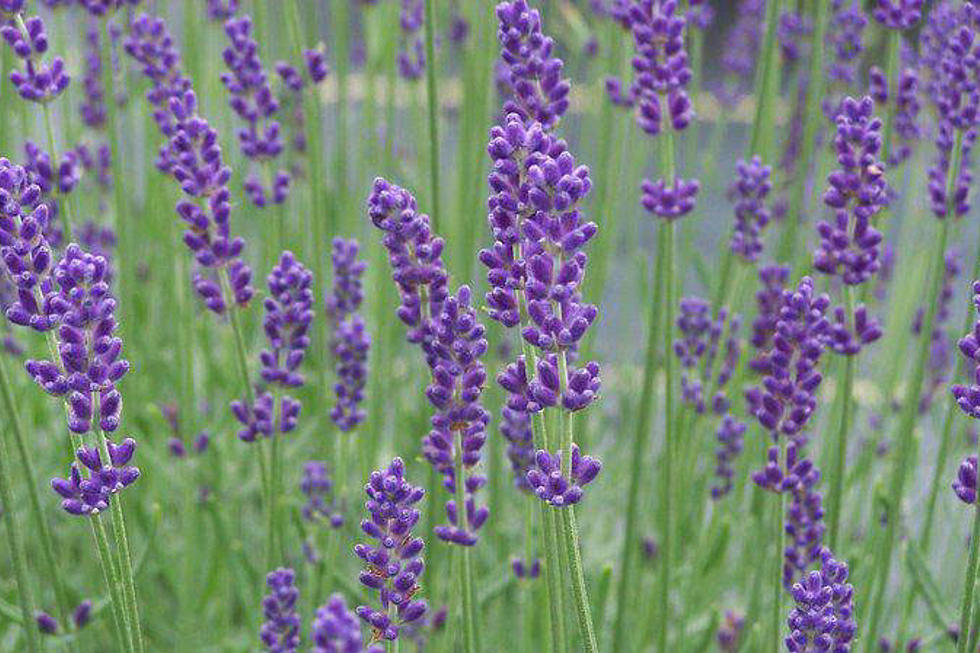 This hidden gem NJ farm is great for a day-trip
Via Pleasant Valley Lavender on Facebook
Beauty is in the eye of the beholder, and contrary to the popular belief about New Jersey, we have plenty of gorgeous views here. That's right, not everything in New Jersey looks like the opening credits to The Sopranos.
It's not all just industrial buildings and stretches of highway, and if you go off the beaten path you can find the beautiful Pleasant Valley Lavender.
The farm is located at 288 Pleasant Valley Road in the Morganville section of Marlboro.
It's home to roughly 2,000 plants on roughly 10 acres of land according to njmom.com.
According to their website, they pride themselves on being a place where people can relax, enjoy and connect with nature, and enjoy the smells of lavender blooms.
You can also find lavender themed gifts in their gift shop.
They can even help you with your backyard garden as they provide a workshop on how to plant. The workshop is from 1-3pm on April 23rd. You can find the details to that event here.
If you're a fan of U-Pick places, well, you're in luck because they offer that as well. Perfect for the gift for your significant other or family member.
But above all else it's a great opportunity to get outside and decompress. You'll be able to smell the wonderful fragrances while also enjoying the sites and sounds of nature.
In their shop they have chocolate lavender almonds, and a 24-page recipe sampler about cooking with lavender.
Did you know cooking with lavender was a thing? I sure didn't, but Pleasant Valley Lavender has me considering it.
The post above reflects the thoughts and observations of New Jersey 101.5's Kyle Clark. Any opinions expressed are his own.
Click here to contact an editor about feedback or a correction for this story.
Allaire Community Farm in Wall Township, NJ
Allaire Community Farm introduces animals to families of special needs kids and veterans suffering from a variety of physical and mental disabilities.
This has to be the best farmers market in New Jersey
If you're looking for a great farmers market, you have to visit the Summit Farmers Market. This year they have over 50 vendors, offering a large selection of great produce from various local farmers, lots of specialty foods and more. There is also plenty of free parking. My dog and I went for a visit last week and took pictures of what they have to offer.
Vendors Not Pictured:
Adventure Kitchen
Angel Planet Foods
Anita's Baked Wonders
Bull 'N Bear Brewery
Fit Fed Puppy
Foraged Feast
Hummus Boss
Jana's Jammy
Java's Compost
Kariba Farms
Louis Organics
Luxx Chocolat
Made with Clay
Mangalitsa
Our Woods Maple Syrup
Roaming Acres Farm
Spice Sisters
Stefan's Polish Foods
Sustainable Haus
Valley Shepherd Creamery
WoodsEdge Farm
The Summit Farmers Market will be open every Sunday, from 8 a.m. to 1 p.m. and will last until November 20th. The market is located at Park & Shop Lot #1 on the corner of DeForest Avenue and Woodland Avenue.
Below are photos of some of the local vendors joining the farmers market this season:
More From Cat Country 107.3