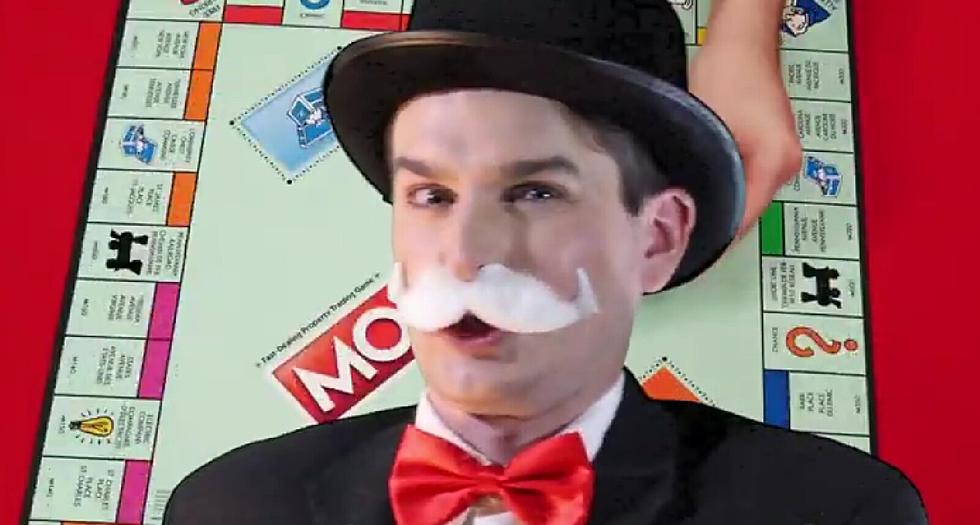 You Can't Unsee This Monopoly Rap About Atlantic City NJ Game
YouTube KingManProds
Sometimes you find a video on YouTube, and sometimes a YouTube video finds you.
Unless you've been living under a rock, you know that Atlantic City was the inspiration to the popular board game, Monopoly.
Monopoly, according to Wikipedia, has been around since 1935, when Parker Brothers first started marketing the game. It's been licensed in more than 100 counties, and is available in dozens of languages.
Most recently, a study determined that Monopoly causes the most fights - more than any other board game - among family and friends. Many families have actually banned the game from their family game nights.
Now, comes something a little it different.
OK, a lot different.
This budding video/music star has come up with "Monopoly Rap" - a fun music video that's sure to end up on the floor, much like the Monopoly game board ends up after a not-very-friendly game. Check it out:
Well, that's one of the more interesting tributes to Monopoly!
Be sure to listen to the Cat Country Morning Show with Joe and Jahna, weekdays from 5:30 - 10am on Cat Country 107.3, on the Cat Country 107.3 APP and catcountry1073.com.
The Funniest Yelp Reviews of an Atlantic City Strip Club
Please note: We cleaned up a lot of these comments to make them readable by fine readers such as yourself.
The 10 Commandments for Visiting South Jersey
We happily welcome visitors to South Jersey, but it's important to realize that we have some guidelines that we'd like everyone to follow.