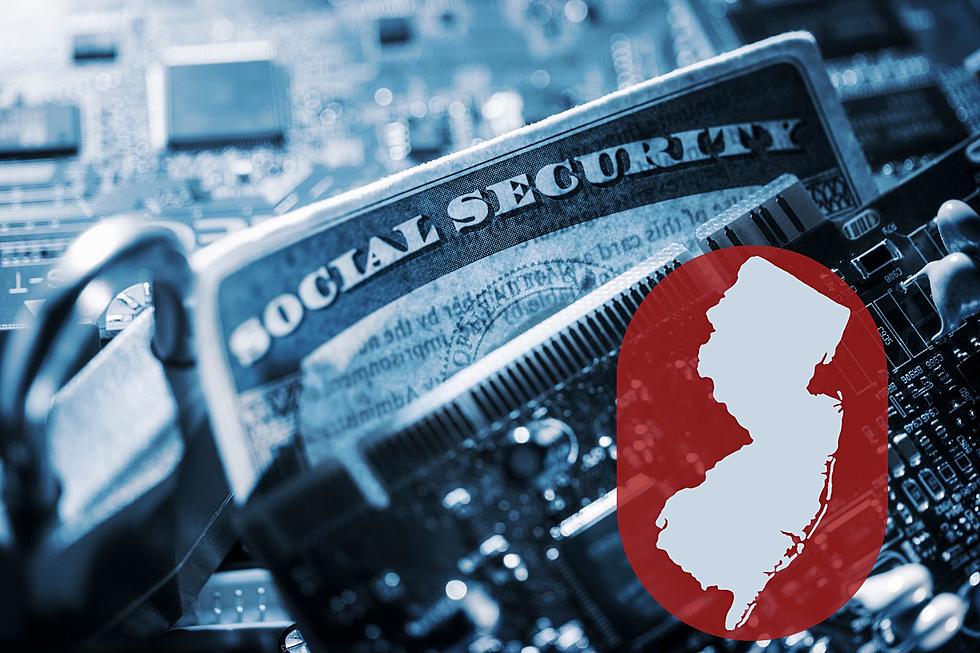 These are the biggest private health info breaches in New Jersey
NJ data breaches (Canva, Townsquare Media)
🖥 Over 1M NJ people impacted by breaches
🔓 Public institutions among over 30 separate incidents probed
📤 Social Security numbers and dates of birth among breached data
---
With most files being handled digitally these days, the risk of data breaches has become all but unavoidable.
In just the past two years, more than 30 health and personal data breaches impacting NJ residents have been under federal investigation.
Among the biggest reported breaches were several involving public institutions.
Information made vulnerable included patients' names, addresses, dates of birth, social security numbers, health insurance details and medical record numbers.
The biggest private info breaches in NJ health care
As of August 2023, these are the top data breaches reported by hospitals and health care institutions in New Jersey in the past 24 months. These cases are under investigation by the Office for Civil Rights of U.S. Department of Health and Human Services.
🔓 Bridgewater-Raritan school district data breach
In February, about 3,900 employees of Bridgewater-Raritan schools were impacted when their private information was made vulnerable when the school district's health insurance coverage information was hacked.
Names and social security numbers of district employees and others enrolled in the district's insurance plan were among data exposed.
🔓 NJ Department of Human Services data breaches
The state Department of Human Services made the breach list several times.
Most recently, in May in a situation that impacted about 500 people. In fall 2022, a separate data breach impacted about 3,900 individuals.
🔓 University Hospital data breaches
University Hospital also has seen its data compromised more than once - impacting more than 9,000 people in October — and then more than 10,000 people just a month later.
In the first incident — the hospital discovered that a now-former employee might have accessed and provided patient information to unauthorized individuals between 2016 and 2017.
Those vulnerable were patients treated in the emergency department following motor vehicle accidents. They were offered free credit monitoring and ID protection membership for a year.
Roughly a month later, University Hospital confirmed a similar breach, also involving personal data of people involved in traffic accidents from 2018 to 2019, as reported by the HIPPA Journal.
🔓 NJ state psychiatric hospitals data breaches
In June 2022, Trenton Psychiatric Hospital and Ann Klein Forensic Center received notification of an apparent hacking of a third-party vendor, which provides medical translation and dictation services to state psychiatric hospitals.
An unauthorized individual gained limited access to protected health records of certain current and former patients of the hospitals.
Full data breach information involving NJ, that goes back two years, is here.
Report a correction 👈 | 👉 Contact our newsroom
Biggest NJ company layoff notices in 2022 and 2023
In some cases, workers may be offered back their jobs or transfers to different locations.
Here's a look at more than a dozen of the biggest announcements within two years.
LOOK: Longest-living dog breeds
Pictures of a $16.5M private island home being sold by NJ doctor
LOOK: 25 must-visit hidden gems from across the US
From secret gardens to underground caves,
Stacker
compiled a list of 25 must-visit hidden gems from across the United States using travel guides, news articles, and company websites.
More From Cat Country 107.3