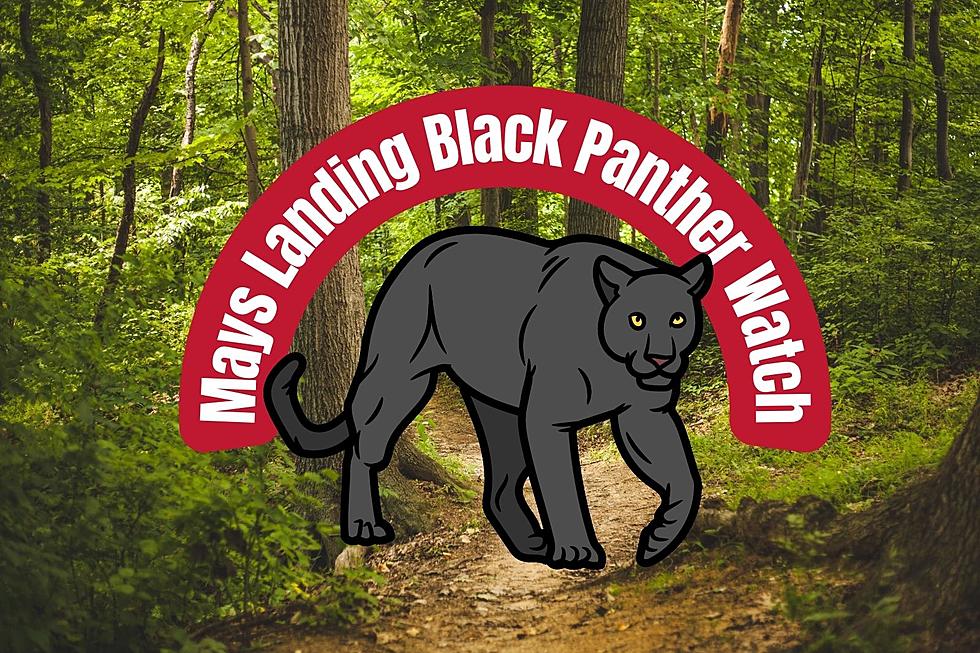 Is there a Black Panther Loose in Mays Landing, NJ?!
Mays Landing NJ Black Panther Watch - Photo: TSM Illustration
Is there really a black panther on the loose in Mays Landing?
According to a social media post that is spreading like a panther running in the woods, yes.
However, we have soooo many questions.
First, here's the post that everyone has been sharing on Facebook...
Mays Landing: Animal Control report of Black Panther at Drake & 3rd 4/6/23. Belived to be an escaped pet. Please keep your pets in if you live in the area, call PD if you see the panther. Hamilton Twp PD (609) 625-2700
Let's dive into this.
First, "animal control" is aware. Which animal control organization?
Second, "belived to be an escaped pet."
We'll skip the typo and get right to the point: escaped pet?
Someone in Mays Landing has a black panther as a pet?
How and where, exactly, would one keep a black panther as a pet? How much food would you have to buy to keep a black panther as a pet? Wouldn't someone have known about it before this? Chances are, yes, and some "animal control" group would have removed it. I'm assuming black panthers as pets in New Jersey are frowned upon, especially since some towns give people a hard time about 2 or 3 chickens in their yard (Egg Harbor Township, I'm lookin' at you).
According to the World Animal Foundation, a black panther can weigh up to 350 pounds and run at speeds around 70 MPH. That's like your Uncle Fred at a casino buffet.
Black panther appearance-wise is surely sleek-looking. The most striking feature of this mammal is its eyes. The sharp eye shape and the bright emerald green eyes sort of give black panthers a fierce look; making them look elegant. Even when they are standing in the dark, their striking eyes stand out, looking like a silhouette.
Now, keep in mind that our area is no stranger to animals roaming around. Mays Landing has had bears walking around before, there have been lots of reports of mountain lions and cougars, and even a bigfoot sighting or two (sometimes those involve alcohol, but that's a different story).
Regardless, if you have spotted the Mays Landing black panther, please please alert us immediately.
And you should probably call the police, too.
12 Animals That Are Illegal to Own as Pets in New Jersey
LOOK: Stunning animal photos from around the world
From grazing Tibetan antelope to migrating monarch butterflies, these 50 photos of wildlife around the world capture the staggering grace of the animal kingdom. The forthcoming gallery runs sequentially from air to land to water, and focuses on birds, land mammals, aquatic life, and insects as they work in pairs or groups, or sometimes all on their own.
More From Cat Country 107.3