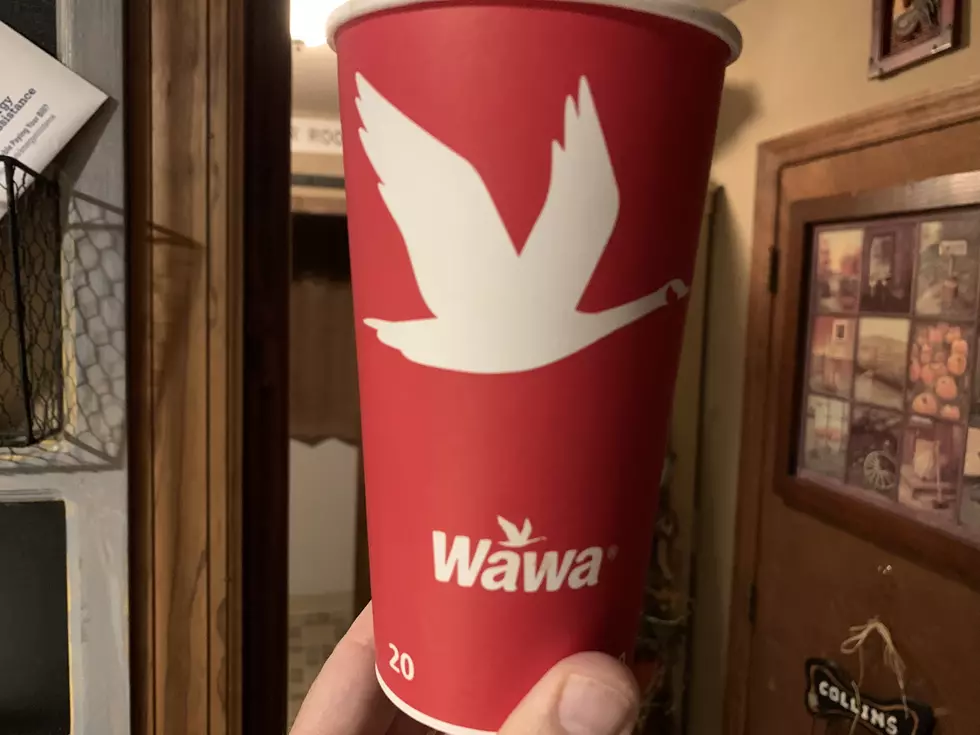 Blueberry Coffee is the New Pumpkin Spice of Summer
Shawn Michaels
Enter your number to get our free mobile app
We all know that an annual passage to Autumn is the introduction of Pumpkin Spice flavored goodies in to our lives. It isn't "fall" without your pumpkin spice ....especially coffee.
Our friends at WAWA make sure we get our supply of pumpkin spice coffee every year, but now there a new twist. Is "blueberry" now the pumpkin spice of summer? Blueberry Cobbler coffee is out now and it is getting thumbs up at home. I'm not a big flavored coffee guy, but it did smell really good and at only one dollar a cup (any size) it's a deal. April gives it two thumbs up.
New Jersey has a strong connection to the blueberry. The New Jersey State fruit is the blueberry. We have huge crops and sales here too in the garden state. Nothing is sweeter in the summer then Jersey blueberries.....so blueberry coffee, makes sense.
Wawa "Blueberry Cobbler" coffee is a mild blend. It has flavors of blueberry, buttery brown crumble and fragrant vanilla.....how does that sound?
Needless to say we will be out again making a summer run to Wawa for this limited edition coffee. Blueberry is the new pumpkin spice of summer, now we just need a spring and winter flavor and we are golden!
Any ideas on a new flavor for spring? maybe something light. For a winter flavor I'm thinking a darker and possibly "chocolate" kinda thing? Post your ideas in the comments section below and enjoy
Enter your number to get our free mobile app
7 Reasons To Download The 92.7 WOBM App
More From Cat Country 107.3