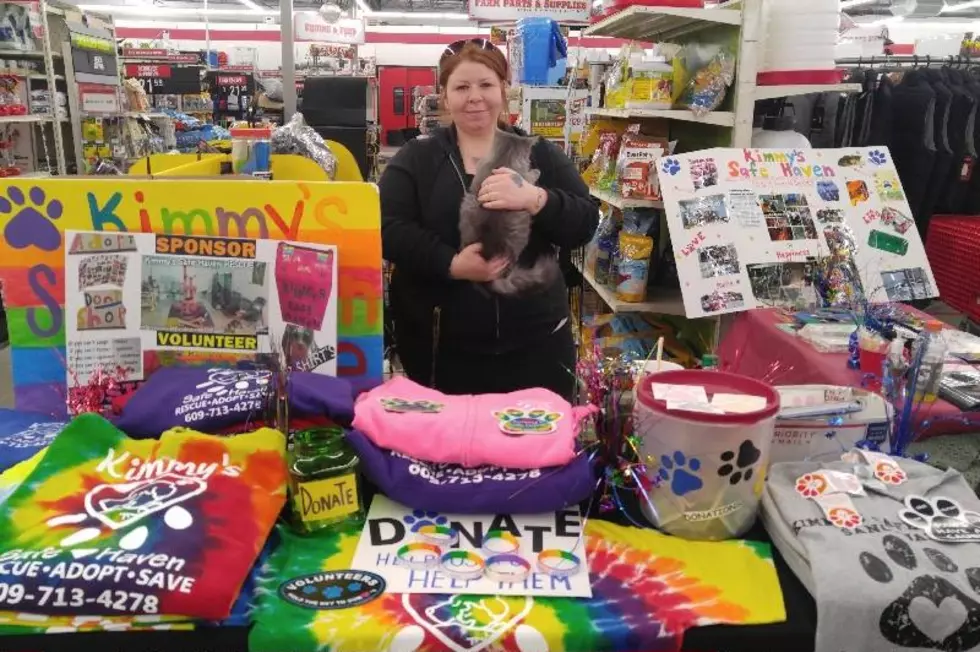 Help SJ Fur Babies Find A Forever Home
Credit: Kim Brown via Go Fund Me
Today's daily dose of good comes from Patricia Ann, who had all the positive things to say about Kim, and her Safe Haven Rescue.
Kimmy's Safe Haven Rescue is a 501C3 (tax deductible), non-profit organization in Little Egg Harbor, where Kim and the team are raising money to continue their efforts in maintaining an indoor sanctuary for their fur babies!
Their plans even include working on an outdoor sanctuary this year as well! But right now, their focus is making sure that abandoned animals (cats, kittens, dogs and rabbits) throughout our area, are taken care of.
Due to over crowded shelters and over population in the area, Kim want's to stress how important it is that we all do what we can to help these animals. As Patricia had mentioned to me; Kim works hard, every-single-day, to go above and beyond to give the rescues in her sanctuary a second chance.  Kim has taken in many new little furry friends, just in our area alone, within a very short time frame. In which case, the sanctuary is growing super quickly, and could use YOUR helping hands to help these unfortunate animals have a safe place to stay until they find their forever homes.
How can you help? Well, volunteers and foster homes are always needed to make a difference. You can also donate to the Go-Fund-Me Page to help supply food, shelter and medical treatment for the animals.  With your support and generosity, together, we can give these animals a second chance!
Kim is also very active on Facebook, where you can find postings of adoption events constantly throughout South Jersey. There's one coming up in Tuckerton at Tractor Supply, Sunday Apr. 23rd 12-3pm! So go check it out and help support Kimmy's Safe Haven Rescue, where they're dedicated to helping feral cats and rescuing animals before they get euthanized.
You can contact Kim at 609-713-4278
Donation Page: https://www.gofundme.com/2nwk35bg
---
More From Cat Country 107.3