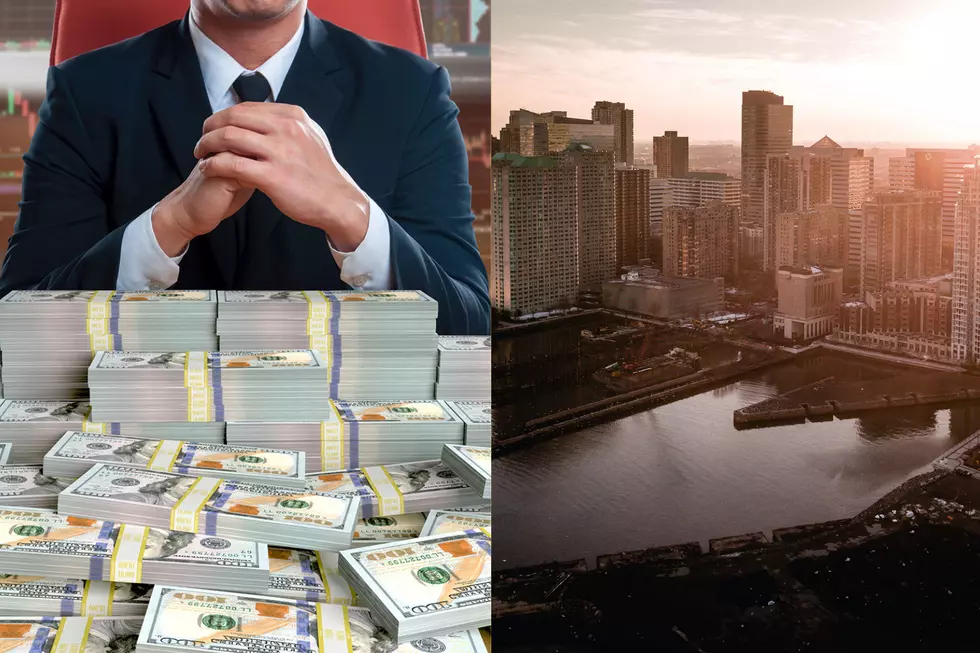 Here's where millionaires choose to rent in New Jersey
Adobe Stock
There are over 100 millionaires that rent in one city in New Jersey. If you've been paying any attention at all to real estate and building trends in this state, it's not hard to guess that it's Jersey City.
With a mass exodus out of NYC by many people following the pandemic and then fears of crime on the rise in the Big Apple, Jersey City looks pretty good.
Trendy restaurants and dazzling new apartment buildings along with lavishly renovated older buildings, make it very attractive if you can afford it.
Along with the close proximity to all the action of New York, you've got access to major transportation hubs and an up-and-coming exciting vibe in New Jersey's second-largest city.
More than a hundred millionaires who choose to rent over homeownership currently live in Jersey City. The city is also the fifth hotspot for well-off renters in the country.
The largest group of millionaire renters are Millennials, followed by Gen X. Most wealthy renters work in management or industries like financial services, legislation, software development, and sales. The average home of a millionaire renter has 3 bedrooms. In Jersey City, it's 4 bedrooms.
The high-income bracket of people earning more than $150K a year has also seen significant growth, with Jersey City having an increase of 75% in this income category after only five years. Most of our millionaires in New Jersey do own their own homes and are spread throughout the state in suburbs in sprawling mansions.
We have the highest percentage of millionaires of ALL 50 states, but not by raw numbers. If you're counting the actual amount, we rank seventh with California in first place by a large margin.
We would probably have many more, but many of them have fled to places like Florida which ranks fourth.
You can take a look inside these millionaires' homes.
Inside Whitney Houston's $1.6 Million Home & Studio
Take a look at the late Whitney Houston's longtime home and studio in New Jersey, now for sale.
Inside Betty White's Gorgeous Carmel-by-the-Sea Home
Take a look inside the late Betty White's peacefully gorgeous Carmel-by-the-Sea home.
Inside Scarlett Johansson's $1.8M NYC Penthouse
Take a look inside Scarlett Johansson's longtime New York City penthouse, which she sold for $1.8 million.
Look inside this magnificent Morristown mansion
More From Cat Country 107.3