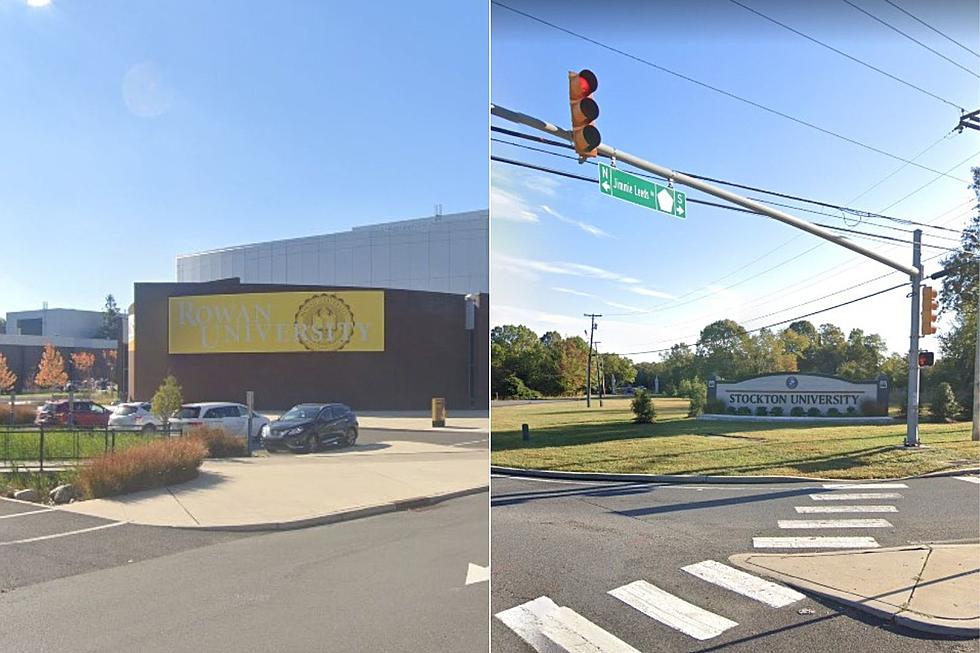 How South Jersey Universities and Colleges rank among NJ's Best
Photos from Google Maps
As a follow-up to our recent articles about the rankings of South Jersey Public and Private High Schools, we want parents to know more about where they send their children after High School Graduation. The same website we used for the High School Rankings, Niche uses the same type of Grading System for Universities and Colleges around the country.
According to the researchers at Niche, there has been a declining importance for SAT and ACT scores in recent years when it comes to rankings of colleges and universities while a greater weight has been placed on the value of the educational institutions for the cost of attending.  Niche graded each New Jersey University and College based on the following criteria:
Academics, Value, Campus, Location, Professors, Dorms, Athletics, Student Life, Safety, Party Scene, and Diversity.
There are over 30 accredited 4-year Universities and Colleges in the state of New Jersey that were graded by the website Niche.  Here are the South Jersey-based educational institutions that landed in the top 15:
*Rowan University (Glassboro, NJ) - 10th best in the rankings
Rowan received an overall "B" Grade thanks in part to high ratings for Student Life, Professors, Diversity, Academics, and Party Scene. The University located in Glassboro received "B-" Grades for Athletics, Dorms, Location, and Safety. Rowan University has an 84% Acceptance Rate and is ranked as the 130th Best College Communications Program out of over 423 in the United States.
*Stockton University (Galloway, NJ) - 14th best in the rankings
Stockton received an overall "B" Grade thanks in part to high ratings for Student Life, Value, Safety, and Diversity. The University located off Pomona Road in Atlantic County received "B-" Grades for Athletics and Location. Stockton University has an 85% Acceptance rate and is ranked as the 195th Best College Criminal Justice Program out of over 350 in the United States.
On the list ranking the best New Jersey 2-year Colleges, Atlantic Cape Community College located in Mays Landing fell outside of the top 10 in the state rankings with a "C+" Overall Grade.  ACCC received high Grades for Safety (A) and Diversity (B) but underwhelming grades for Professors (C+) and Value (C+).
17 Amazing Summer Day Trips That Aren't Too Far From New Jersey
If you're looking for some summertime fun that is close to home but you want to still feel like you are on vacation, check out these great regional attractions.
More From Cat Country 107.3