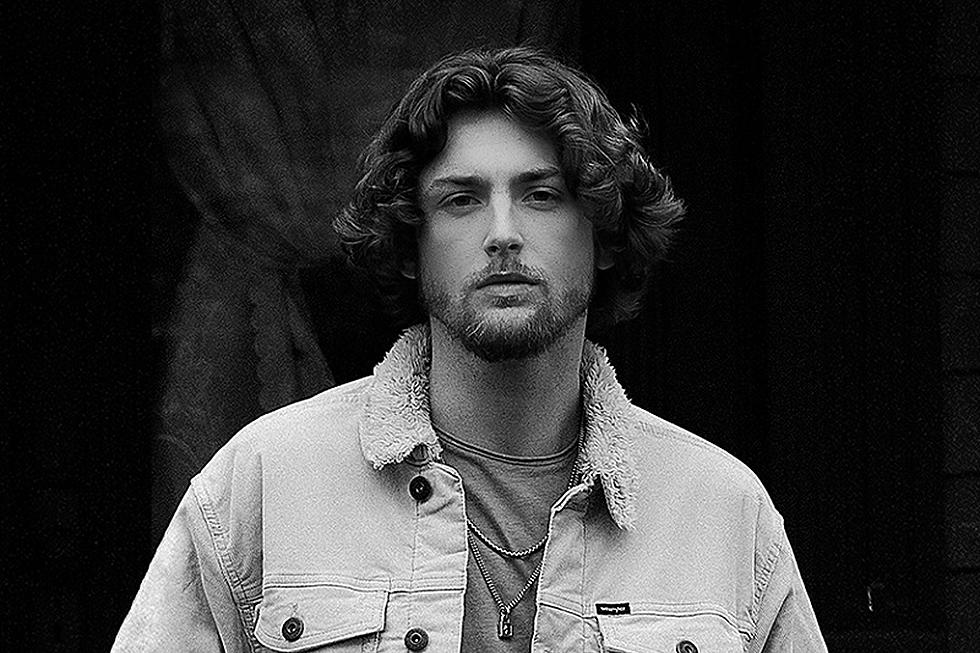 Bailey Zimmerman's Debut 'Religiously the Album' Is Out Now
Warner Music Nashville
Country music newcomer Bailey Zimmerman drops one of the year's most anticipated albums on Friday (May 12). The "Rock and a Hard Place" singer's debut Religiously the Album features a pair of No. 1 radio hits among his 16 expressions.
"Fall in Love" topped the Billboard Country Airplay chart in February, and by that time, "Rock" was racing up the charts on its way to becoming a six-week No. 1. You have to go back to Carrie Underwood's debut single in 2006 to find a song that's done similar.
Fans displayed a hunger for more from the Illinois native in 2022, by making his Leave the Light On EP the most streamed all-genre debut of 2022.
Religiously the Album — available now — goes deeper with songs like "Fix'n to Break," "Where It Ends" and the title-track, "Religiously."
Zimmerman co-wrote 11 of the 16 songs on the new album, including "Religiously" and "Fall in Love," two power ballads that warn of love's dark side. This spring and summer, look for Zimmerman on tour with Morgan Wallen, when he'll open the One Thing at a Time Tour through October. He's also got several festival dates listed at his official website.
On Thursday night (May 11), Zimmerman performed at the 2023 ACM Awards in Frisco, Texas. He was nominated in the New Male Artist of the Year category for the show, which aired on Amazon Prime. He previously was nominated for a pair of awards at the 2023 CMT Music Awards, held in Austin, Texas.
SPONSORED CONTENT 
35 Songs That Prove Country and Rock Music Go Hand in Hand
With Dolly Parton's recent induction into the Rock & Roll Hall of Fame, the country and rock genres are closer than ever before — but she's far from the first country artist to venture into rock territory, or vice versa. Here are 35 songs that show just how great the musical crossover between country and rock can be.
More From Cat Country 107.3