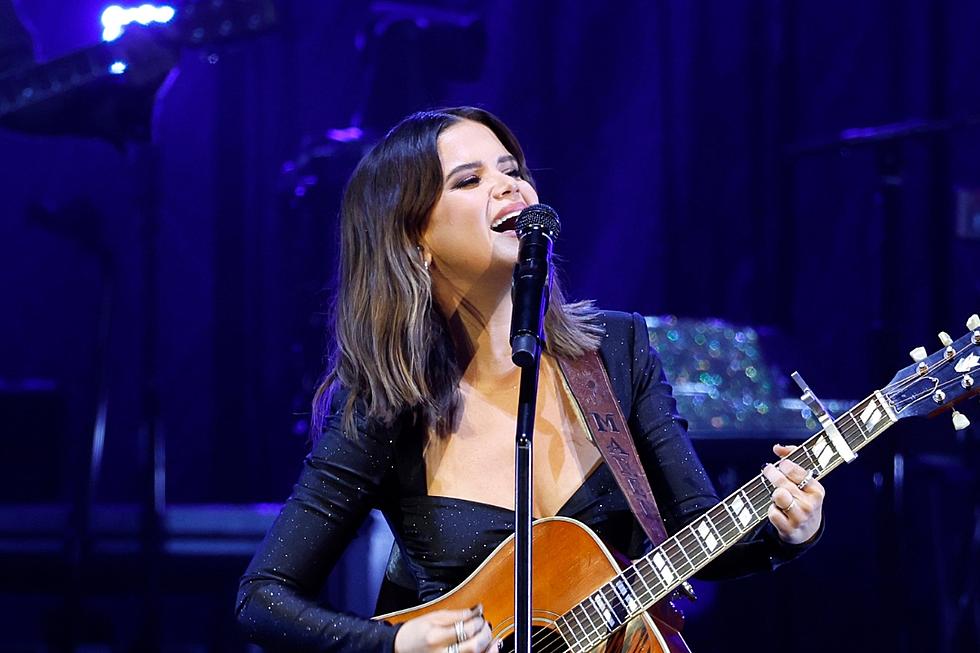 Maren Morris Reflects on Growth + Past Mistakes in Hopeful Anthem, 'The Tree' [Listen]
Jason Kempin, Getty Images
Maren Morris isn't afraid of calling a spade a spade as she sets sail on a new chapter of life and music in her new song, "The Tree."
Morris co-wrote the soaring number with frequent collaborators Laura Veltz and Jimmy Robbins, and the track features diaristic lyrics about Morris' past and future.
"I'm done filling a cup with a hole in the bottom / I'm taking an axe to the tree / The rot at the roots is the root of the problem / But you wanna blame it on me / I hung around longer than anyone should / You've broken my heart more than anyone could / Trying to stop me won't do you no good / I've already planted the seeds," Morris renders candidly in the opening verse over brisk instrumentation that ascends into a cathartic chorus.
"Ooo do you hear that It's the sound of a new wind blowing / Ooo do you feel that / Heart letting go of the weight it's been holding / I've made miracles in the shadows / But now that I'm out in the sun / I'll never stop growing / Wherever I'm going / Hope I'm not the only one," she soars vocally in the hard-hitting life anthem, drawing from a reservoir of life lessons learned.
Morris continues to freely enjoy the liberation of letting go of what she can't control throughout before concluding with the inviting and hopeful sentiment from the chorus: "Wherever I'm going, I hope I'm not the only one."
While the exact details of what Morris has gone through aren't provided, the country-pop hitmaker does a remarkable job at emoting her clear-as-day sentiments as she steps into a new chapter of personal and musical growth.
"The Tree" and "Get the Hell Out of Here" are part of Morris' two-pack release, The Bridge. Of the project, Morris says, "The Bridge honors where I've been and but also feels like a forward step into the sun."
"As I've been working on my record nonstop this year, I realized these two songs deserved a moment on their own — a story in their own right, written a day apart from each other — a tender duo and bridge to my next album," she continues on Instagram. "I welcome, celebrate and grieve the changes that have happened these last few years and these songs say it better than I ever could in a caption or interview."
"The album is coming, but in the meantime, let's cross the bridge together," adds Morris. "'Wherever I'm going, hope I'm not the only.'"
Maren's most recent full-length album is 2022's Humble Quest, which featured "Circles Around This Town" and "I Can't Love You Anymore."
25 Modern Female Trailblazers Who Changed Country Music
Following in the footsteps of game-changing legends like
Dolly Parton
,
Reba McEntire
and
Loretta Lynn
, these 25 modern-day country acts continue to push boundaries and shape the country music landscape. Whether they're experimenting with musical style and sound, fighting for equality in the genre or broadening the path for the women coming to country music after them, these trailblazers are downright inspiring.
More From Cat Country 107.3