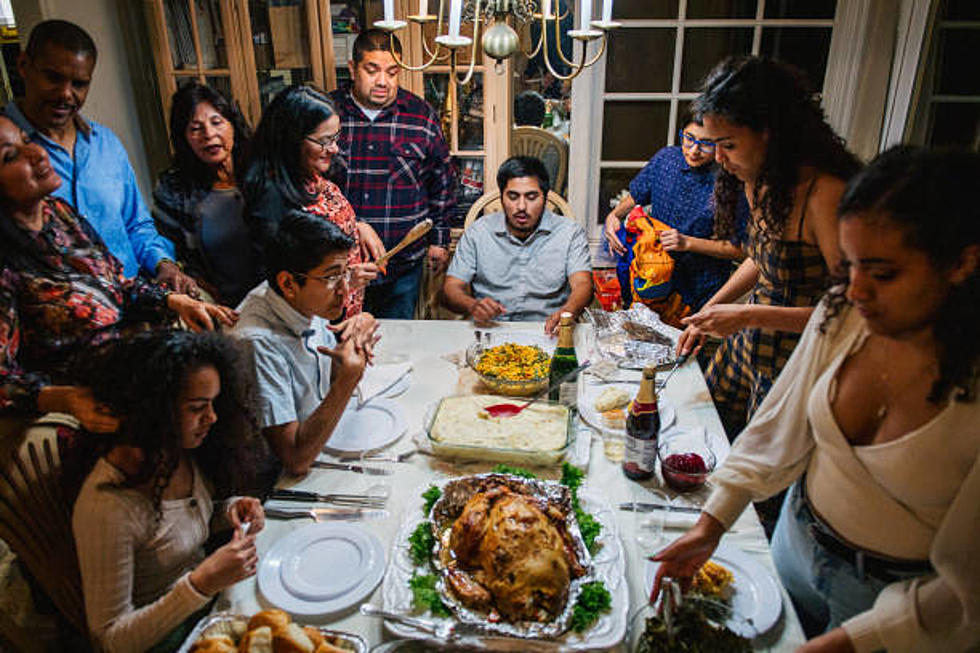 The Cost of Thanksgiving Dinner in New Jersey is Actually Down
Getty Images
Have you been to the supermarket lately?  It seems like the cost of everything has risen over the past year.  My visits, which used to cost 50 bucks for me and my wife, are now regularly over a hundred.  Chicken, beef, dairy...everything seems higher.
I can't imagine the costs for those who have a whole family to feed.  How do you do it?
So I was quite surprised to see a new report by The American Farm Bureau that indicates the cost of Thanksgiving dinner in 2023 is actually slightly less expensive than last year.
Last year, the cost of Thanksgiving dinner hit an all-time high of $64.05 for a party of ten.  This year's cost is down slightly to $61.17 for that same party of ten.  Of course, while we're glad the cost is down, the reality is that it's still about eight dollars more than we paid two years ago.
The main dish on most Thanksgiving tables is the turkey, and according to the report, the average cost of a turkey this year is just over 27 dollars for a 16-pound turkey.  That's about 5.5% lower than last year.
Other items on most Thanksgiving shopping lists include dinner rolls ($3.84), pumpkin pie ($4.44), sweet potatoes (3.97), and cranberries ($2.10) all are priced slightly lower this year.
From my personal shopping experience, I noticed Stove Top Stuffing (I can live on this stuff) and Campbell Soup on sale at ShopRite, and if you need spices, Walmart is running a sale you need to check out.
Delicious Ocean City, NJ Restaurants Open This Off-Season
Gallery Credit: Eddie Davis
Soups On: South Jersey's Absolutely Best Soup is Revealed
Gallery Credit: Eddie Davis
More From Cat Country 107.3