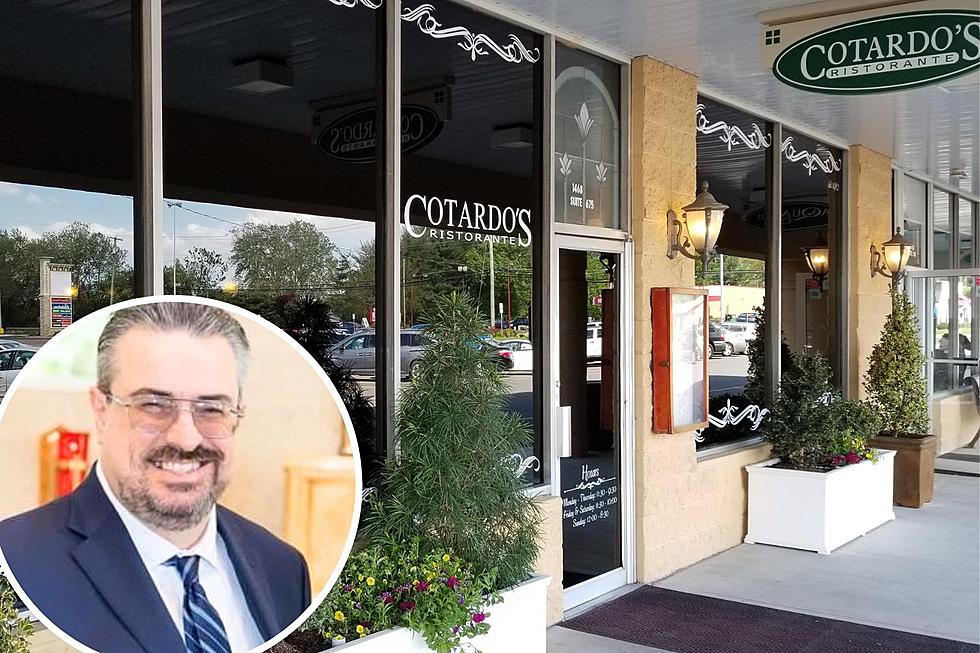 GoFundMe Set Up for Beloved Clementon, NJ Restaurant Manager Killed by Drunk Driver
Cotardo's Italian Restaurant/Facebook; Gardner Funeral Home courtesy of Bersani Family
The Clementon and entire Gloucester Township, New Jersey community is in mourning after the sudden death of a beloved restaurant manager killed recently, allegedly by a drunk driver.
A warm, friendly greeting. Someone who walked around from table to table to see how guests were enjoying their meals. That's how I think of Frank Bersani, Jr., the longtime General Manager of Cotardo's Italian Restaurant in Clementon.
Bersani, Jr., who lived in Laurel Springs and worked at Cotardo's for 40 years, was reportedly stuck and killed in a drunk driving accident on July 28th. He was 56.
According to NJ.com, the accident happened Friday night around 10:30 p.m. at the intersection of Ganttown Rd. and Egg Harbor Rd. in Washington Twp. when an allegedly impaired driver ran a red light and plowed into Bersani's SUV. 36-year-old Julia Scanlon, of Sewell, was arrested at the scene and charged with reckless vehicular homicide, strict liability vehicular homicide, and assault by auto.
Bersani was reportedly taken to Cooper University Hospital for medical attention, but he did not survive.
Now, Frank's family and friends have established a fundraiser in his memory to help offset funeral expenses and support the children he leaves behind.
Funeral services for Frank Bersani, Jr. are scheduled for Saturday, August 5th at Gardner Funeral Home in Runnemede. Visitation will be from 8:30 am to 10:45 am with a funeral mass to follow at 11:30 am at Our Lady of Hope Parish, St Agnes RC Church, Blackwood.
Cotardo's will be closed for lunch the day of Bersani's services, and will reopen at 4:30 p.m.
In lieu of flowers, the Bersani family asks donations to be made through a GoFundMe page.
Life is so unpredictable and precious and can change in an instant. I can't tell you how much Frank's presence at Cotardo's will be missed. Those who've dined there over the years know what kind of spirit he brought to the restaurant. My thoughts are with his family, friends, and co-workers at this heartbreaking time.
NJ's Top 3 Safest and Most Dangerous Car Brands
Feel safe in your ride? Depending on what you're driving, maybe a little less so after you read about the most and least dangerous car brands in New Jersey, according to Glass Doctor.
9 Activities Police in NJ Consider Distracted Driving
April is Distracted Driver Awareness Month in New Jersey, part of the National Highway Transportation Safety Board's 'UDrive. UText. UPay.' campaign. But being 'distracted' is so much more than just texting while driving.
More From Cat Country 107.3