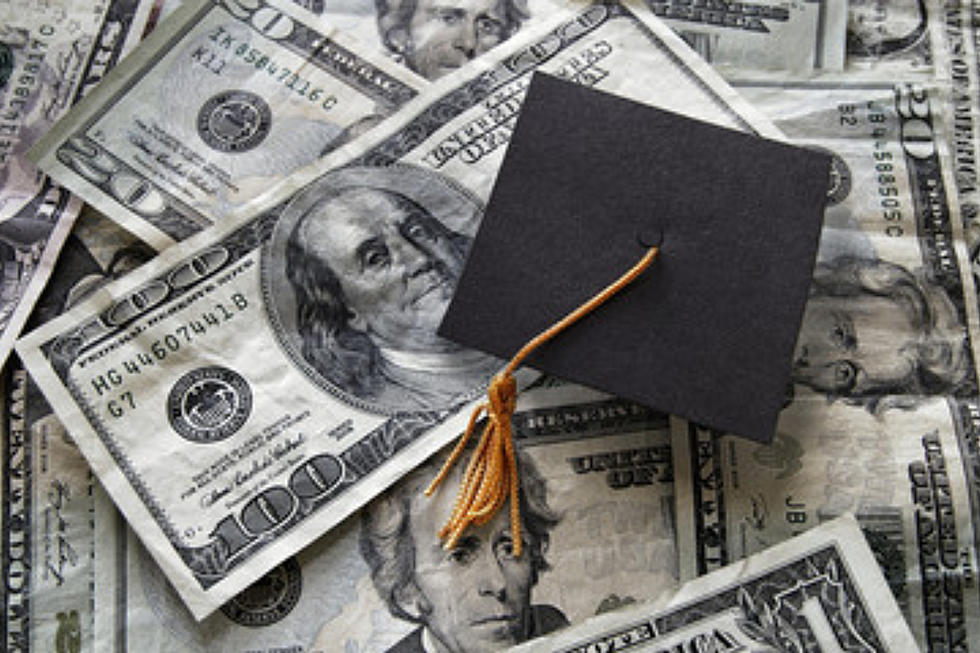 NJ has some of the highest student debt in the country
Adobe Express
Did you know that according to a recent survey by Scholaroo between 25% and 50% of college tuition costs are covered by student loans, and over 15% of students say it will take them over 16 years to pay off their loans? At this point, I think we all realize we've got a problem.
And it's a bigger problem here in New Jersey than it is in most other states in the country. Scholaroo just completed a report analyzing student debt in the U.S.
Not surprisingly it found that New Jersey has some of the highest student debt in the country per borrower, ranking #20 with an average of $35,800. That's $6,300 more when compared to the state with the lowest average. (Most borrowers have between $20K and $40K in debt.)
But if you think about it, it makes sense that our state would rank so high on the list. New Jersey has one of the highest costs of living in the country, with expensive housing, transportation, and food. This means that students in New Jersey often have to take out larger loans to cover their living expenses while they attend college.
Also, our schools are just some of the most expensive. Now you expect a prestigious school like Princeton to be expensive, but the fact is our state school Rutgers, is one of the most expensive state schools in the country. Even our community colleges and trade schools also have higher tuition costs compared to other states.
Plus, it stands to reason that because we are such a densely populated state, we also have large graduating class sizes. That means that there are more students taking out loans to finance their education which factors into the number.
Also, this means more competition for jobs after graduation, which is another thing that makes it difficult to pay off loans.
Want to know how the other states rank? Here you can check out the ranking map of student debt per borrower as well as other facts about student loan debt.
Opinions expressed in the post above are those of New Jersey 101.5 talk show host Judi Franco only.
You can now listen to Dennis & Judi — On Demand! Hear New Jersey's favorite best friends anytime, anywhere and any day of the week. Download the Dennis & Judi show wherever you get podcasts, on our free app, or listen right now.
Click here to contact an editor about feedback or a correction for this story.
How much your school district gets under Murphy's proposed 2024 budget
Gov. Phil Murphy's porposed 2024 budget includes $1 billion in new spending for school funding including pre-K funding, pension and benefits, and an additional $832 million in K-12 aid, which is listed below by county and district.
New Jersey high school graduation rates
The lists below show 4-year graduation rates for New Jersey public schools for the 2020-21 school year. The statewide graduation rate fell slightly, from 91% in 2019-20 to 90.6%.
The lists, which are sorted by county and include a separate list for charter schools, also include a second graduation rate, which excludes students whose special education IEPs allow them to qualify for diplomas despite not meeting typical coursework and attendance requirements.
Columns with an asterisk or 'N' indicate there was no data or it was suppressed to protect student privacy.
More From Cat Country 107.3