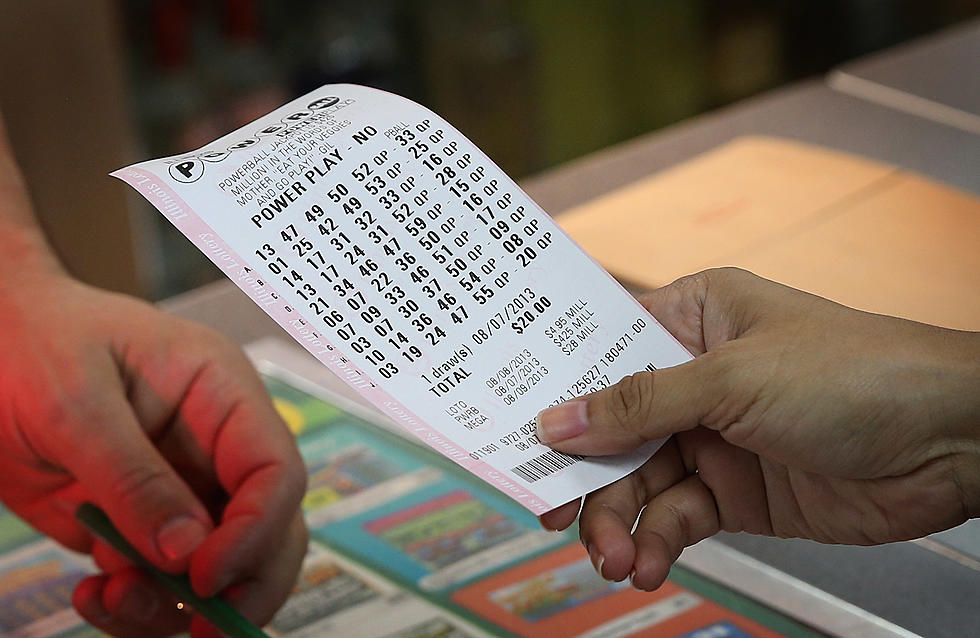 New Jersey is Lucky – Another Million Dollar Powerball Ticket Sold Saturday
Scott Olson/Getty Images
New Jersey is on a big winning streak. Last Saturday, a million-dollar Powerball ticket was sold in the Garden State. Well, it's happened again.
Last Saturday, September 18 we got the exciting news there was a new millionaire in New Jersey with a Powerball ticket worth a cool mil floating out there.
That lucky ticket was purchased at Raceway gas station on Route 27 in Highland Park.
Good news for one person, but what about the rest of us?
Lightning seems to have struck twice as the New Jersey Lottery is reporting that another $1 million Powerball ticket was purchased for this past Saturday's drawing. Two weeks in a row. Wow!
They haven't announced the point of purchase for this ticket, but I'd check those numbers again if I were you.
The winning numbers were 22, 23, 37, 62, and 63. The Powerball was 19 and the Power Play was 3X.
No one hit Saturday night's top prize, which means Monday's jackpot is up to a mindboggling $545 million. Where would you even start to spend over half a BILLION dollars?
Oh, just so you know, if you take the cash option you're only going to take home a measly $392.1 million. Pocket change, I know.
Fun fact, you have a better chance at winning Mega Millions than Powerball. Mega Millions has odds of 1 in 302.6 million, while it's much easier to cash in on Powerball with odds of 1 in 292.2 million.
Don't let those odd scare you away though. Good luck!
WANT TO HIT IT BIG? CHECK OUT: Where NJ's biggest winning lottery tickets were sold
More From Cat Country 107.3