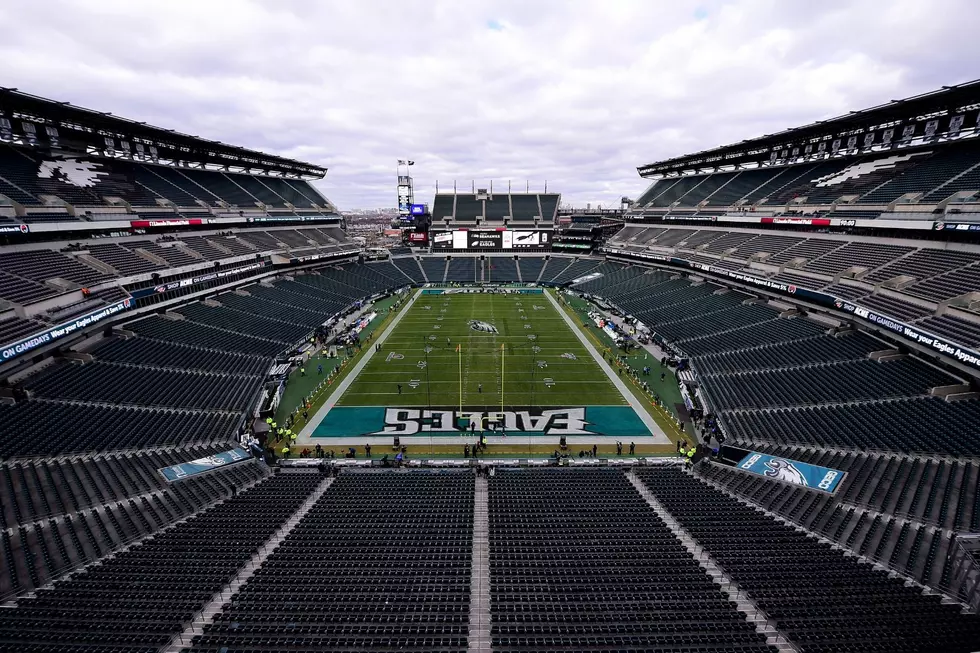 No More Fans at Eagles Games Due to Ongoing COVID-19 Cases
Photo by Steven Ryan/Getty Images
There will be no more fans at Lincoln Finical Field for the foreseeable future.
The team announced today, following new outdoor restrictions by the City of Philadelphia, the team will no longer host fans due to the ongoing COVID-19 coronavirus outbreak.
The team has been playing in front of about 7,500 fans, but will no longer be able to host fans as the city has put a restriction on people at events.
The team has home games with against the Seahawks, Saints, and Washington.
Restrictions go in place this Friday, Nov. 20th and will be in place until Jan 1st, 2021.
Enter your number to get our free mobile app
Eagles vs Giants 2020
More From Cat Country 107.3