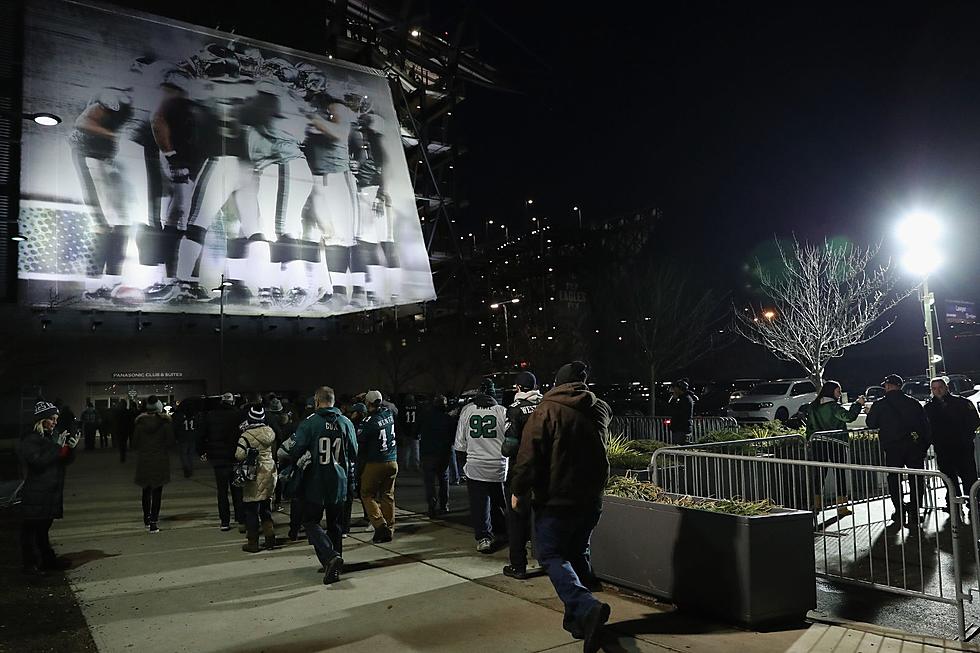 Philadelphia Eagles Stadium drops out of Top Ten NFL Stadium Rankings
(Photo by Abbie Parr/Getty Images)
When Lincoln Financial Field was first opened in 2003, it was considered one of the best stadiums in the NFL. The state-of-the-art open-air arena was a major upgrade for the Philadelphia Eagles after spending over 30 years at the multi-use Veterans Stadium. But 20 years later, has Philadelphia's football field been surpassed by newer stadiums around the NFL?
Back in 2020 when The Athletic published their last ranking of NFL Stadiums, Lincoln Financial Field landed in ninth place in the rankings, behind the Arizona Cardinals State Farm Field and ahead of the Pittsburgh Steelers Heinz Field. But just three years later, The Athletic had to produce a new list of rankings with new NFL Stadiums in Los Angeles (SoFi Stadium) and Las Vegas (Allegiant Stadium) plus the NFL went from 31 to 30 stadiums in use (Jets and Giants plus Chargers and Rams share the same fields each year). On top of all that, some NFL stadiums have changed their names: Heinz Field is now Acrisure Stadium in Pittsburgh and CenturyLink Field is now Lumen Field in Seattle.
The new NFL Stadium rankings dropped the Eagles stadium six spots, down to 15th overall in large part because of the age of the arena based in the Philadephia Sports Complex.  Here is The Athletic's explanation for the ranking:
"This season is the 20th anniversary of Lincoln Financial Field, so what was once considered state-of-the-art is now considered more industry-standard - That makes the ranking reasonable enough when considering some of the new facilities that opened in recent years and the sentimental value attached to some of the iconic venues. The Eagles have made upgrades to the stadium in recent years and it's still a fun place for fans to watch a game — if you're wearing green, that is. Its proximity to major highways makes it an easy stadium for commuters, and the surrounding parking lots provide a robust tailgate scene."
Although it is hypocritical for Ford Field in Detroit to be ahead of Philadelphia's Lincoln Financial Field considering that the building is a year older and it has no special qualities that add to the environment, I do understand why The Athletic rankings landed the Eagles' field in the middle of the list. Stadiums in Baltimore and Denver are older than Lincoln Financial Field, but both have undergone upgrades in recent years making them more "modern" than what Eagles' fans refer to as "The Link".
Philadelphia still has a Top Ten Pregame NFL Experience and there is some character that comes with a stadium that has been the home of the Eagles for 20 years. Other cities may have better stadiums, but no one can debate that because of the fans, Lincoln Financial Field is a top-five home-field advantage for the Birds.
Top 10 Rushers in Eagles History
More From Cat Country 107.3