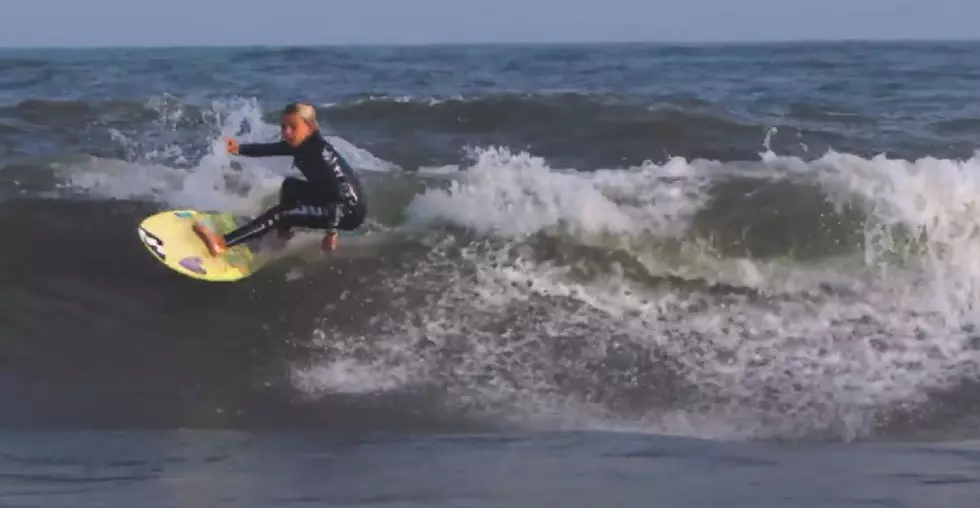 Ocean City Named One of Top Surfing Spots in USA
YouTube Cruz Dinofa
Kudos to Ocean City for bring named of the "Best Surfing Spots in the U.S."
The designation was made by Far & Wide, an online site.
Far & Wide listed a total of 30 different cities, including many from Hawaii, California, and Florida, but Ocean City made the list.
Enter your number to get our free mobile app
Like many do, Far & Wide couldn't resist a jab that included MTV: "The Jersey Shore is more than an MTV TV show. It's also a hotspot for breaks due to its jetties."
The site went on to say this about the surfing in Ocean City: "Claim to fame: Eleven-year-old champ and rising star Cruz Dinofa calls Ocean City home." Well, that might be all well and good, but the excellent surfing scene in Ocean City has existed a lot longer than Cruz' 11 years of life. Although, not many folks get the documentary treatment when they're only 8 years old:
Other locations named on the Fan & Wide list include Ventura, California, Waikiki Beach in Honolulu, Hawaii, Cocoa Beach, Florida, and North Shore, Oahu, Hawaii.
Montauk, New York and Narragansett, Rhode Island are the only other Northeastern US surfing destinations on the list.
Another site, Ocean City Vacation, lists the 7th Street Beach,  16th Street Beach, and the Waverly Beach as the best "guarded" beaches for surfing in Ocean City. "Guarded" means they are lifeguard-watched, providing the best safety, especially for beginners. The beaches are also exclusive for surfing, meaning no swimmers in these areas.
SOURCE: Far & Wide
What Are the Signature Drinks From Every State?