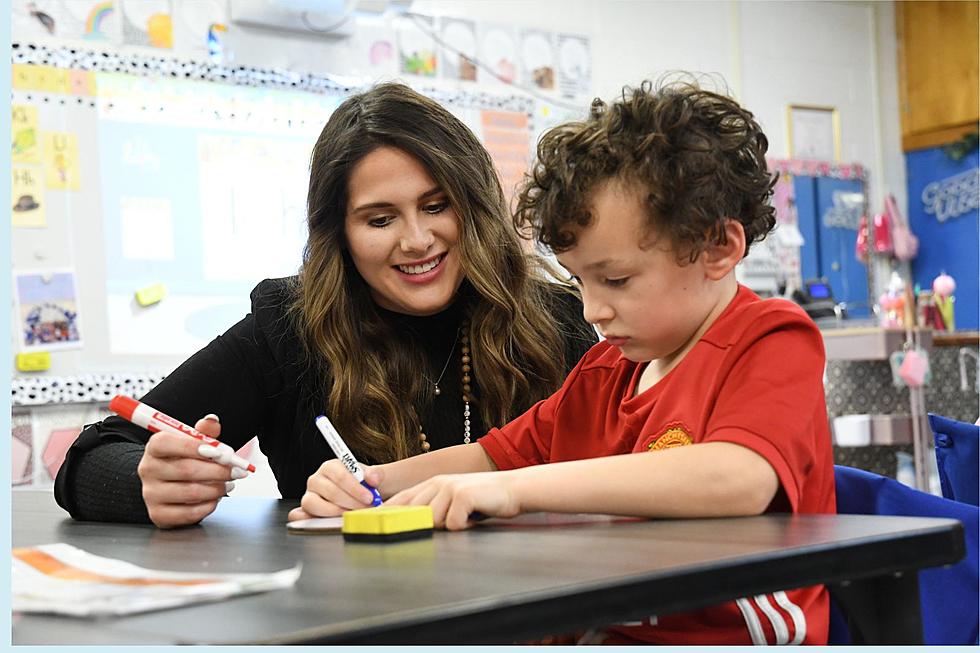 Rider University offers a new major in elementary education this fall
Rider University will offer a new STEM studies major this fall (Rider)
🔬 Starting this fall, Rider University will offer a new major in elementary education
👨‍🔬 NJ has a shortage of certified STEM teachers in elementary and middle schools
👩‍🔬 Rider will offer a special scholarship to eligible students
---
LAWRENCE (Mercer) — Rider University's fall semester begins September 6.
For those wishing to become teachers, the university has some exciting news. Starting his fall, it will offer a new major in elementary education — STEM studies. STEM stands for science, technology, engineering, and mathematics.
The major prepares students for certification as elementary and middle school teachers of math and science, said Susan Dougherty, chairwoman of the Department of Teacher Education at Rider.
"Through this new major, we hope to make a meaningful impact in the number of STEM teachers, especially those in New Jersey. Students in this program will not only have academic preparation in STEM topics but plenty of real-world experience before starting their professional careers," Dougherty said.
Why the need for the STEM major?
The need for the program is two-fold, she said.
New Jersey has a shortage of teachers who are certified to teach STEM topics, especially math and science at the middle school level, Dougherty said.
"We really need elementary teachers who feel really comfortable teaching math and science, and the other STEM topics, and really champion those topics in their schools," she added.
Data from the National Center for Education Statistics contends that fewer students are earning degrees in education. Also, 55% of educators say they are ready to retire earlier than anticipated, according to 2022 survey results by the National Education Association. Both of these factors, coupled with the COVID-19 pandemic, have contributed to the teacher shortage, not only in New Jersey but nationwide.
"We anticipate sending greater numbers of educators who are passionate about math, science, technology, and engineering, and are well-prepared to teach those subjects into New Jersey classrooms," Dougherty said.
How is Rider trying to help with the NJ teacher shortage?
Rider has participated in a number of efforts to strengthen the field of education. The school partnered with the 100Kin10 initiative, aimed at preparing 100,000 new STEM teachers over a 10-year period.
This fall, Rider will further support the next generation of teachers.
"Through the generosity of a grant funder to our university, we are offering, in addition to whatever regular financial aid or scholarships a student might get, students who enroll in the education program, get an additional $2,000 scholarship a year," Dougherty said.
Is Rider University the first New Jersey college to offer STEM as a major?
While Dougherty did not know whether Rider was the first university in the state to offer STEM as a major, she did say that STEM was always a path students could take. It was just not named as a special program until now.
What courses will students majoring in STEM take?
Students enrolled in this program will take more math and science classes than the norm, as well as some technology classes, Dougherty said.
They will also take a special course on methods for teaching STEM.
In addition to fieldwork at the elementary level, students will spend one semester in a middle school math or science classroom, she said.
"Knowledge of science, knowledge of math, knowledge of technology obviously is just growing in importance all the time. What we're hoping to do is really put teachers out there in classrooms who feel comfortable, who feel excited, who feel passionate about those content areas and can spread that to the students, if you will," Dougherty said.
Since this major was just introduced, the fall 2023 class size will most likely be a small one, she said. But Dougherty hopes that by the fall of 2024, there will be a big group entering the program as STEM Studies Elementary Education majors.
Dougherty, who was an elementary school teacher for a decade before becoming a college professor, said teaching math and science to young kids was always so much fun for her.
Her one piece of advice to up-and-coming elementary and middle school teachers is to have students do a science experiment on the first day of school. She said kids will leave the classroom feeling excited about the upcoming school year.
To learn more about Rider's elementary education STEM studies major, visit here or contact Dr. Dougherty here.
Report a correction 👈 | 👉 Contact our newsroom
How much your school district gets under Murphy's proposed 2024 budget
Gov. Phil Murphy's porposed 2024 budget includes $1 billion in new spending for school funding including pre-K funding, pension and benefits, and an additional $832 million in K-12 aid, which is listed below by county and district.
More From Cat Country 107.3