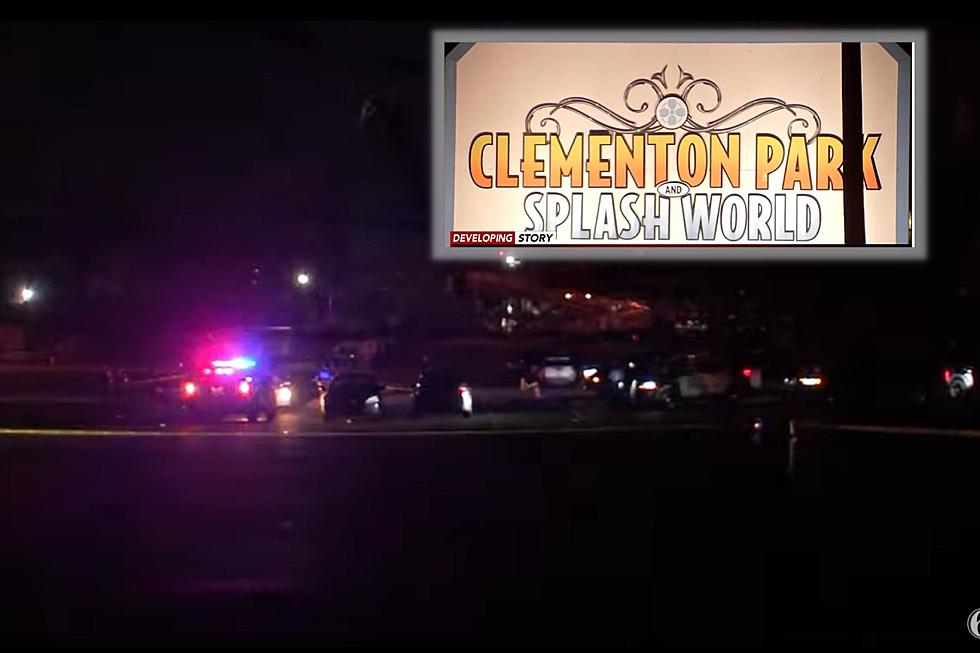 Rowdiness turns to shooting at Clementon Park & Splash World in NJ
Police respond to shots fired at Clementon Park and Splash World 8/12/23 (6 ABC Action News via YouTube)
🚨 Shots were fired in the parking lot of the amusement park Saturday night
🚨 A Philadelphia man was charged with weapons possession
🚨 Shots were fired into the air, according to the park
---
CLEMENTON — Shots were fired as several fights broke out in the parking lot of Clementon Park and Splash World Saturday evening.
Clementon police said they were called to the amusement park on Berlin Road around 7:50 p.m. and broke up the groups fighting.
Quahee Eaton-Kennedy, 24, of Philadelphia was arrested and charged with second-degree possession of a weapon.
Police did not disclose how many shots were fired or the circumstances of the fight.
Patrons feared it was an active shooter
A mother who said she was at the park wrote on Facebook that she and her family were about to ride the Sea Dragon when the shots were fired. Her husband had the ride attendant let them off. Fearing there was an active shooter in the park, they ran to a nearby arcade to hide. They eventually ran to their car and left.
Tom Crisci, Vice President of Risk Management for IB Parks & Entertainment in a statement said shots were fired into the air and no one was injured.
"From comprehensive preventative measures to a strong security presence both inside and outside the park, we take every precaution to ensure everyone's safety while visiting Clementon Park," Crisci wrote in a statement.
The park was open Sunday during its normal hours.
Clementon police asked anyone with information about the incident to call 856-783-2271.
Park reopened after sale
The 114-year-old park did not open in 2020 because of COVID-19 pandemic restrictions and nearly closed in 2021. The property was purchased by an investing company at auction in March and reopened for the season in June.
Report a correction 👈 | 👉 Contact our newsroom
Clever method NJ boardwalk rides use that get you spending more
It's almost like using credit cards and not realizing how much you're spending.
Wow! Aaron Rodgers new home in New Jersey: Inside and out
Here's a look at New York Jets Aaron Rodgers' new Montclair home with 8 bedrooms and 9 baths — and sweeping views of the rest of New Jersey and the Manhattan skyline.
Wait, there's a law? Why PA drivers have no excuse in NJ
For New Jersey drivers, this one might be an eye-opener.
More From Cat Country 107.3