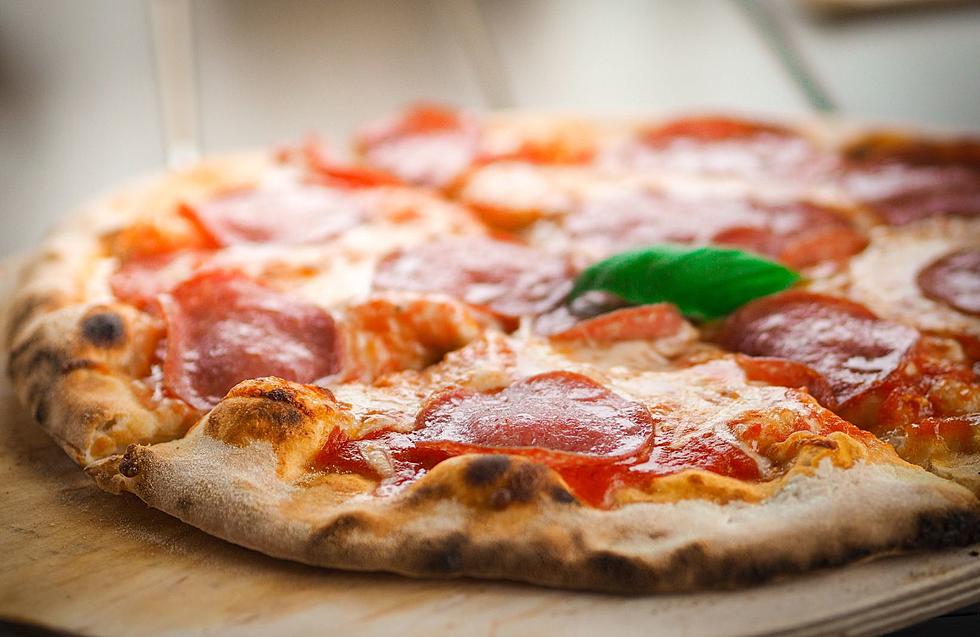 New Jersey Residents are Raving About New Pizza Joint with Personality
Canva
There is a lot of competition when it comes to pizza in New Jersey.
The stereotype is actually kind of true. Almost every strip mall in NJ has a pizzeria and nail salon.
Don't get me wrong, I'm not complaining about the plethora of pizza places.
I really can't tell you where my absolute favorite spot is because there are just way too many to choose from.
There's a new parlor that has recently opened that is creating a buzz.
Have you been to Slice House in Toms River?
Check out that crust. Just perfection.
Recently, I've heard a bunch of people rave about Slice House, located on Rt. 166 in Toms River.
In addition to really good pies, this place has personality.
Yes, they dared to start the sauce vs. gravy debate. They've even put it on a T-shirt.
Right now, Slice House has a 4.6 rating on Yelp with reviews like this:
Just had the Diablo pizza and it was excellent - spicy for sure but super tasty. We've never tried hot honey before, and oh boy it is definitely a treat. Who knew?

We will absolutely return, especially to try other variations as their crust is fantastic. We are picky about pizza and these people know what they're doing.
Everyone seems to be talking about the Diablo pie. Here's a Yelper from Little Silver that made the trip to Toms River.
This has become our new favorite place. The Diablo pizza is out of sight very friendly staff. We always get it to go but the place looks very clean. I like the way they make the pizzas. Well done you don't have to coach him highly recommended.
After reading these reviews, I had to stop into Slice House and see what all of the hype was about.
Well, people are not exaggerating. The Diablo pizza with hot honey is off-the-charts good. It's hot but delicious.
The staff was super friendly, and I was thrilled to see they had other menu items like pasta, wings, and sandwiches. Oh, and they do catering.
I think I may have found my new favorite pizza joint in Toms River.
15 Beloved New Jersey Italian Restaurants Too Delectable Not to Try
More From Cat Country 107.3