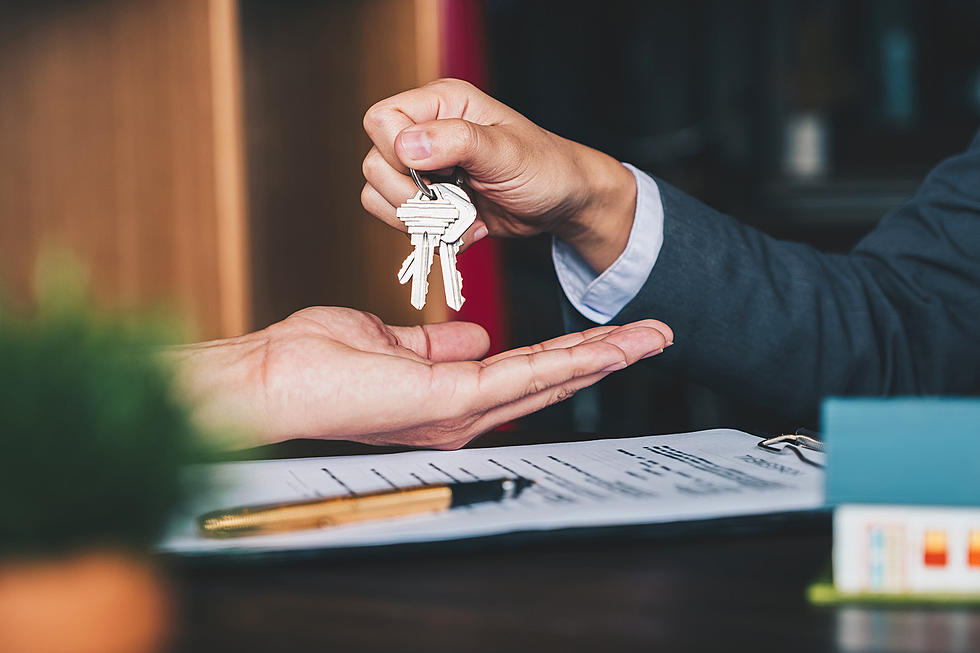 NJ senator's proposed law would protect homeowners from squatters
Natee Meepian
🏠 Legislation would put the burden on squatters, not property owners
🏠 The bill would create three new crimes related to squatting
🏠 Each would be punishable by either jail time, fines, or both
---
State Sen. Doug Steinhardt, R-Warren, has introduced legislation that would give homeowners and communities new tools to address squatters who unlawfully occupy dwellings.
"It can be extremely difficult, time-consuming, and expensive for a homeowner to get their property back when it's occupied by squatters. Our legislation would provide law enforcement with new tools to remove squatters quickly, and prevent the long-term damage to homes and communities they often cause," Steinhardt said.
Under current New Jersey law, squatting is not a criminal act. It's a civil matter that requires the property owner to file a claim to evict, which can take months or even years to resolve, he said.
Steinhardt's law would shift the burden onto the squatter to defend themselves rather than on the homeowner to prosecute the case.
Squatters often damage the home and destroy or sell any personal property that the owner left inside. Steinhardt said squatters often fail to adhere to other laws, including leashing dogs, and managing trash, leading to public safety. He said they don't respond to code violations for property upkeep since penalties usually target the property owner, who is the victim.
To address these serious concerns, Steinhardt's legislation (S-3613) would create three new crimes related to squatting:
Housebreaking: A person would be guilty of housebreaking if they forcibly enter an uninhabited or vacant dwelling without the owner's permission with the intent of taking up residence.
Unlawful occupancy: A person would be guilty of unlawful occupancy if they take up residence in an uninhabited or vacant residence without the permission of the owner.
Unlawful reentry: A person would be guilty of unlawful reentry if had possession, was ejected from the home, then broke back in to take up possession without the owner's permission.
Steinhardt said he wants to make it clear that this law draws a distinction between squatting, which to him, should be criminalized to aid the property owners versus somebody who is going through a foreclosure proceeding, to which this law does not apply.
It only applies to people who never had the right to enter a residing home in the first place, he said.
"A lot of the folks that squat on somebody's property don't pay any deference to the property itself, to the rights of the property owners. They cause damage, they leave garbage, and they bring in all sorts of other elements. In order to keep communities safe, in order to know who is in a particular neighborhood, this made a lot of sense to me," Steinhardt said.
Each of the new offenses would be a crime of the fourth-degree, punishable by up to 18 months in prison, a fine of up to $10,000, or both.
"Community safety is first and foremost in a lot of the things that I do and I think a lot of things we're trying to do in the state legislature right now. It made sense to shift the burden back to the offenders instead of leaving it on the property owners to try to pursue their claims in civil court," Steinhardt said.
The legislation was just introduced and needs to find its way onto the committee agenda, he added.
Jen Ursillo is a reporter and anchor for New Jersey 101.5. You can reach her at jennifer.ursillo@townsquaremedia.com
Click here to contact an editor about feedback or a correction for this story.
LOOK: Baby boomer baby names that have gone out of style
Using info from the Social Security Administration's baby name database,
Stacker
compiled a list of baby boomer baby names that have declined in popularity.
More From Cat Country 107.3