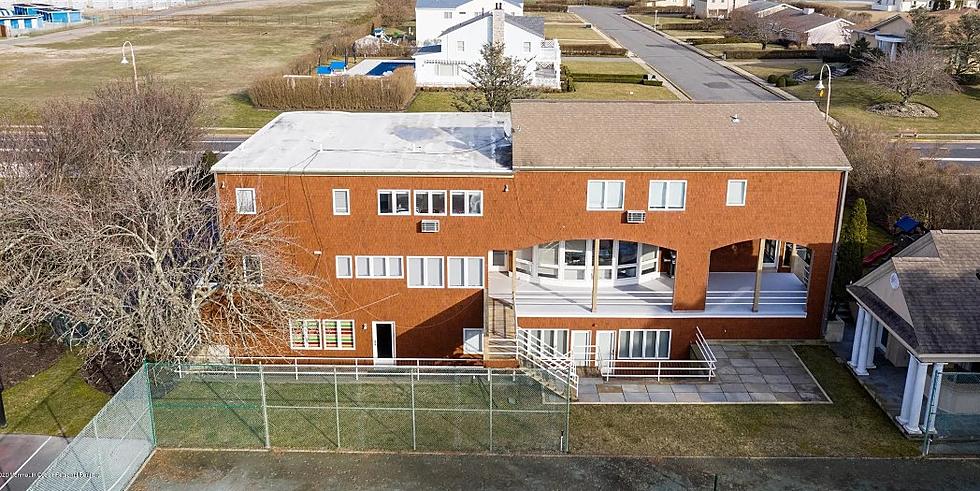 Take a Tour of New Jersey's Tackiest Multi-Million Dollar Home
Realtor.com
I like to take you inside interesting homes in New Jersey.
They may be home to celebrities, incredibly beautiful, or have a price tag that is staggering. This property is, well, different.
Located in the affluent Monmouth County town of Deal, this house at 160 Ocean Avenue was on the market for  $6.5 million.
According to the listing on Realtor.com, this super-retro pad was sold in March 2022 for $5 million.
At first glance of the outside, I thought it wasn't horrible.
I've found many times that properties that aren't necessarily appealing on the outside can sometimes be amazing on the inside.
Not this time. The interior of this home is hysterically outdated and retro. Hopefully, the new owner is gutting the place. The location is perfect.
Here's a little history.
Before selling in 2022, the home last sold in 1991 for $300k.
Trust me when I tell you, it hasn't been updated since '91, or even earlier.
Plus, the architecture of the house is very industrial.
You'll see in a moment that at times this place looks like a high school building complete with tennis and basketball courts.
My jokes about this house are all in good fun and everyone has different tastes.
Plus, you know what they say. It's all about location, location, location, right?
Keep scrolling for a few laughs.
You'll see soon enough why there's such a hefty price tag on this place.
EXPLORE THIS TACKY $6.5 MILLION DEAL HOME THAT HASN'T BEEN UPDATED SINCE THE 80s
NEXT: INSIDE JOE PESCI'S HILARIOUSLY OVER-THE-TOP LAVALLETTE MANSION
LOOK: GO INSIDE JON BON JOVI'S $20 MILLION MIDDLETOWN MANSION
GO INSIDE THIS NJ PALACE THAT LOOKS LIKE IT'S RIGHT OUT OF 'THE CROWN'
More From Cat Country 107.3