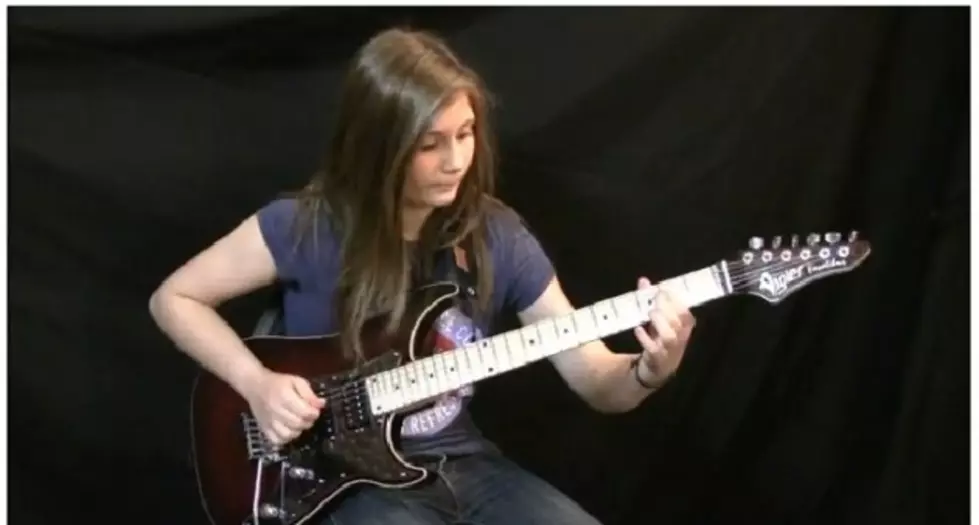 Teenage Girl Rocks Out Van Halen Guitar Solo [VIDEO]
YouTube
This 14-year-old girl makes playing the guitar look so easy!  I know it's not easy, but watch her go note for note...
Tina S. has racked up about 3 million views on YouTube for her rendition of Van Halen's "Eruption."
Just watch it - you'll be amazed!  Ellen DeGeneres tweeted that she wants to find out who the girl is and book her as a guest!