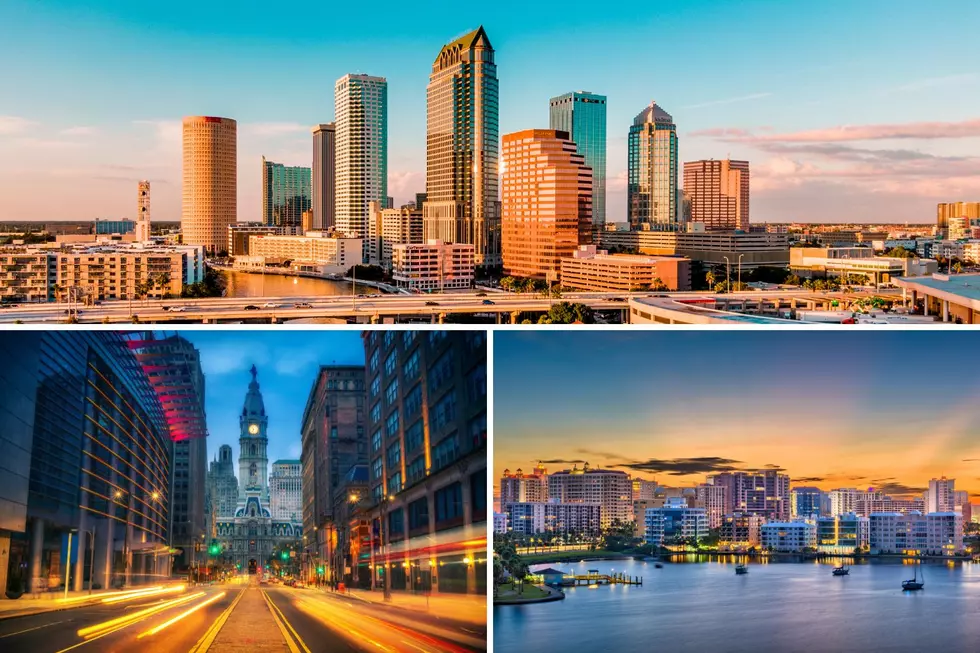 Where Are Most People From New Jersey Choosing To Move?
Canva
Believe it or not, people have been steadily moving out of New Jersey for the past few years now. It definitely picked up during the pandemic, but even now people seem to be relocating elsewhere more often than in comparison to people moving to the Garden State.
Why are so many people leaving? Well, people leave their home state for a lot of reasons. Some may be relocating for a better opportunity. Some people may be headed back to school somewhere out of state. A lot of people, however, are simply leaving New Jersey in search of a better life.
It's no secret that New Jersey's expensive. It costs a pretty penny to make a life here in the Garden State. Sure, there are other places that are expensive too, but sometimes, it's about getting the most bang for your buck. That's certainly not happening for people who are struggling to make ends meet here in the dirty Jerz.
So, where are all these people moving to? According to a recent survey, there seems to be five cities to which most NJ residents are flocking.
1.) Tampa
Of course there are tons of people leaving Jersey to escape to Florida. The city of Tampa makes perfect sense, though. According to the survey conducted by Allied, Tampa's job market is currently better than New Jersey's. You also can't forget about the fact that there's no income tax in Tampa.
2.) Philadelphia
Are your eyebrows raised? Well, they probably shouldn't be. People are obviously moving closer to Philly because there are more jobs, more housing, and a vibe that just makes you feel ✨alive✨.
3.) Sarasota
Here's the thing about Sarasota: it's got BEAUTIFUL beaches and a job market that's hot. So, basically it's all the best parts of the Jersey Shore but warm all year round and with better job opportunities.
4.) Los Angeles
If you want to make it big in Hollywood, you've either got to move to New York or LA. There's really no alternative. Not to mention, it's L-freaking-A. There's plenty of appeal just in what the city offers and represents.
5.) Fort Lauderdale
Fort Lauderdale, Fl is basically the best of both worlds. You live right in the middle of Boca Raton and Miami. So, not only do you have plenty to do to entertain yourself, but you also have beautiful weather the majority of the time.
While there are plenty of reasons people are choosing to move elsewhere, you have to remember that you can take yourself out of Jersey but you can never take the "Jersey" out of you.
Source: Allied.com
Great Places In New Jersey For A Sunrise Or Sunset Picture
33 Ways Residents Think South Jersey Could Be Better in 2023
At the end of 2022, we asked South Jersey residents for their opinion on what would make this part of the state better in 2023. We received dozens of responses including the area's REAL feelings on North Jersey.
Gallery Credit: Heather DeLuca
10 Amazingly, Fun Day Trips For the Family in New Jersey
More From Cat Country 107.3