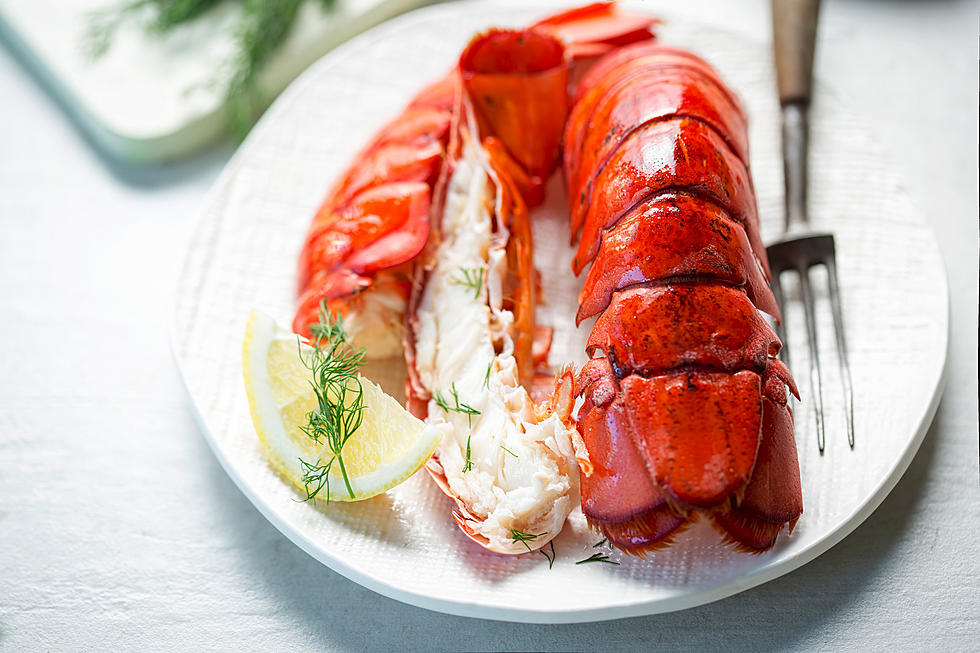 Best in NJ: Top 4 seafood restaurants in North, Central, South Jersey and the Shore
Bartosz Luczak
🐟 TripAdvisor picks top four NJ seafood restaurants broken down regionally
🐟 Some are fish markets that offer in-house dining and are BYOB
🐟 Others offer an extensive raw bar and ethnic flairs to the cuisine
---
As the weather starts to warm up and we soon head into summer, this is a good time of year to dine al fresco in New Jersey or try out a new restaurant.
New Jersey has a melting pot of choices when it comes to cuisine such as Italian, Greek, Mexican, Asian, French, and more. It also may not come as a surprise to you that the Garden State is home to some of the best seafood restaurants, as well.
According to New Jersey Fishing and Aquaculture, the six major fishing ports are located in this state: Atlantic City, Barnegat Light, Belford, Cape May, Point Pleasant, and Port Norris.
New Jersey is also one of the leading suppliers of surf clams and ocean quahogs to both the U.S. and the world. Ocean quahogs and surf clams are used in chowders, sauces, dips, and breaded clam strips.
So, where can you go to get the best seafood meal in the state?
Trip Advisor picked their "number ones" in each of the four regions: North Jersey, Central Jersey, South Jersey, and The Jersey Shore.
These are their top 4:
North Jersey: Bergen County
103 W. Pleasant Avenue, Maywood
Billed as "The Freshest Catch in North Jersey since 1988," according to its website, Seafood Gourmet's motto is "Eat. Sleep. Fish."
Owned by The Ciravolo Family for the past 35 years, this BYOB offers the finest fish selection to New Jerseyans from the Fulton Fish Market, picked up daily in the Bronx.
Some house favorites include Zuppe de Pesce over linguini, Neptune Platter (shrimp, scallops, crab clusters, clams, mussels, and calamari), and Stuffed Shrimp or Sole.
Fresh catches include flounder, lemon sole, swordfish, trout, tuna, and more.
Chef specialties: Panko Parmesan Halibut served over sauteed fresh spinach, Wild Salmon stuffed with lobster, and Pepper Ahi Tuna.
Don't forget to try some of their scrumptious soups, too!
Some comments on TripAdvisor:
"Small fish market with a small amount of tables in the back. Never had a bad dish. The lobster bisque is like eating liquid lobster. That's how amazing it is. And you won't be disappointed with any dish."
"You're guaranteed a good meal. This is the place. Stuffed clams, fish & chips, crab stuffed sole, and Manhattan clam chowder were excellent."
"I've liked everything I've ordered at this restaurant. Lobster bisque, crab stuffed shrimp, lobster stuffed shrimp, penne vodka with shrimp and scallops, bacon wrapped scallops, and fried calamari."
"Must have reservations. The best seafood ever. BYO too. They have been around for a long time and always great."
Central Jersey: Middlesex County
11 Jackson Street, South River
Serving authentic Portuguese food since 1976, the Portuguese Fisherman offers a variety of fresh seafood and fish, as well as organic meats for the landlubber. Specials change daily and always highlight traditional Portuguese cuisine.
"We are one of the oldest Portuguese and Spanish restaurants on the east coast. Attentive service, delicious authentic food, generous portions, and refreshing sangria--these are the hallmarks of the Fisherman," according to the restaurant.
Some hallmark dishes include Bronzino and Red Snapper (delivered daily and whole meaning the head and tail are included). They are simply char-grilled with sea salt or deep-fried.
Bacalhau Assado (Broiled Portuguese-style salt cod prepared with lots of olive oil, garlic, fresh peppers, and onions).
The Fisherman's Platter (A 7 oz. lobster tail, scallops, and jumbo shrimp broiled to perfection)
Paelha (A medley of ½ a lobster, shrimp, scallops, clams, and mussels simmered and served in saffron rice).
Mariscada (A medley of ½ a lobster, shrimp, scallops, clams, and mussels served either in a light red sauce (tomato) or green sauce (fresh garlic and parsley).
Some TripAdvisor reviews:
"The service was fantastic; the wait staff was very knowledgeable, knew the menu well and weren't obtrusive. We had appetizers and I had Bacalhau, which was delicious. My husband had Mediterranean octopus grilled up with peppers and onions which was fabulous as well. The desserts are delicious. I highly recommend this anytime!"
"My choice for dinner was the grilled whole red snapper. It was amazingly moist, many of the others had the seafood combination that included a lobster tail. The service was quick and excellent for 14 people. Everyone enjoyed the sangria and their meals and said they would return."
"Whatever you order remember to add sangria, white or red. Pairs perfectly, light, just sweet enough and it makes the experience complete"
South Jersey: Camden County
700 Haddonfield Berlin Road, Voorhees
Whether you're looking to enjoy a nice seafood dinner inside the restaurant, or some fresh seafood to take home and cook yourself, Cap n' Cat Clam Bar is the place to go.
"Dress casual, crabs can get messy! And don't forget your beer and wine. It's BYO here," according to the restaurant.
Enjoy favorites like clam and oyster stews, homemade jumbo lump (2 crab cakes served with cole slaw, and your choice of onion rings, French Fries, baked potatoes or corn on the cob), fried Gulf shrimp, fish and chips, broiled flounder or scallops, crabs (Snow, Dungeness, or Alaskan King), lobster, deviled crab cutlets, and so much more.
Here's what people are saying on TripAdvisor:
"The best seafood, not on a beach! Every time I am back in Jersey this place is on my list of places to eat. It was a family tradition to have the steamed shrimp on New Years Eve. They are cooked perfectly and seasoned with Old Bay you can heat them up but we always ate them cold."
"The food is always consistent! Visit Cap'n Cats often approximately once a month for YEARS. You will find the very Best seafood, best service, you can't ask for anything better. Love the raw clams"
"This place maybe doesn't look much from the exterior but it's a hidden gem. Those who know, know. Now you know too. Some locals took me here & I see why.. delicious. All sorts of chowders & bisque to start. Lots of crab choices."
Jersey Shore: Atlantic County
2405 Atlantic Avenue, Atlantic City
When you think Jersey Shore, you may think Belmar, Point Pleasant Beach and Seaside, and you would be correct.
There are tons of amazing seafood restaurants in those areas, for sure.
But TripAdvisor dug a little deeper and chose this gem in Atlantic County as its top seafood restaurant at the Jersey Shore.
Dock's Oyster House is an Atlantic City institution, having been owned and operated by the Dougherty family since 1897. It offers a full raw bar with as many as 10 different oysters per night. Dock's is known for its fresh seafood including clams, mussels, shrimp, crabmeat, chilled lobster, tuna sashimi, and ceviche.
Don't forget to choose a wine from their award-winning wine list to compliment your meal.
Some fan favorites include: Crab Meat Sautee (jumbo lump crab meat, sauteed lightly with butter, shallots, garlic, lemon, parsley, and chives), Crispy Wasabi Tuna (with a stir fry of Asian vegetables, jasmine rice and ponzu sauce), and Pecan Crusted Salmon (over sauteed spinach, mushrooms, and apples drizzled with horseradish sauce)
Oyster bar selections hail from places like New Jersey, Virginia, Connecticut, Massachusetts, Long Island, Prince Edward Island, and more.
Some TripAdvisor reviews include:
"First time we were there and EVERYTHING was on point! Food, service, ambience were all over the top."
"The tuna and risotto special with an endless amount of seafood and lobster broth were some of the best dishes I've ever had."
"Have heard about this place for years. It's an institution. Finally, had dinner there and it did not disappoint. We enjoyed everything about the place. The look, the live piano player and of course the food. When you enter, it's like you have been transported back 100 years ago. It just has this old time, feel."
"If you like seafood, you will not be disappointed in this menu. So many entrees to choose from. Highly recommend."
So, these are the top four seafood restaurants in New Jersey, broken down regionally by TripAdvisor. Do you agree with them? If you do, great. If you don't guess what?
There are plenty of other fish in the sea….and plenty of other New Jersey restaurants to find them!
Bon Appetit!
Jen Ursillo is a reporter and anchor for New Jersey 101.5. You can reach her at jennifer.ursillo@townsquaremedia.com
Click here to contact an editor about feedback or a correction for this story.
Dennis Malloy's easy, delicious Jersey tomato flatbread
This is the best time of year to make use of the abundance of jersey tomatoes while they last.
More From Cat Country 107.3