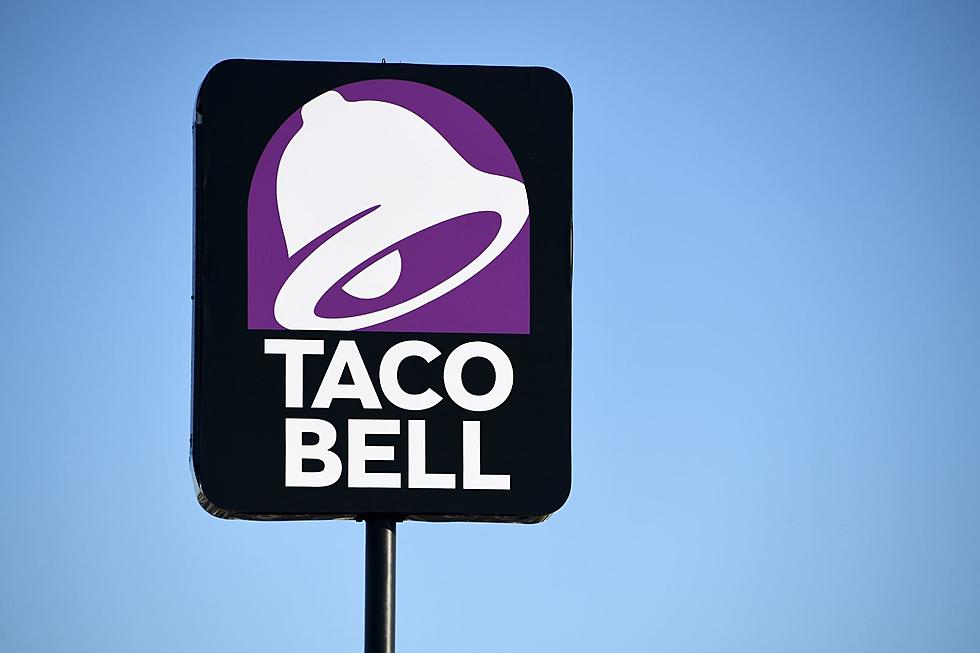 Why is New Jersey Disqualified from upcoming Taco Bell Promotion?
(Photo by Ethan Miller/Getty Images)
New Jersey will be the only state not allowed to participate in Taco Bell's next promotion in September and the reason why could be interpreted as spiteful or ridiculous depending on who you ask.
On Tuesday, September 12th, Taco Bell is partnering with Door Dash and opening a "Taco Tab" for taco fans to order from any vendor selling Mexican Cuisine, Taco Bell will pay for Free Tacos for "Taco Tuesday" up to 5 million dollars nationwide. In 49 states, Taco Bell has accomplished its goal to "liberate" the Trademarks for "Taco Tuesday" for everyone to use, including small businesses across the United States.
But in New Jersey, the Taco Bell promotion with Door Dash is not available due to the ongoing and drawn-out legal battle between the billion-dollar company versus the small-business owner in Somers Point. Gregory's, located at the corner of Shore Road and Delaware Avenue, has been serving "Taco Tuesday" since 1979 and received the Trademark from the US Patent Office in 1982. The original dispute between Taco Bell (owned by multi-billion dollar corporation YUM! Brands Inc) started with Taco Bell trying to conduct "Taco Tuesday" promotions nationally but Gregory's history with the Trademark that is now over 40 years old became the stumbling block for the popular fast food company.
Once Taco Bell realized that it would be a losing legal battle to fight against Gregory's in Somers Point and every trademark owner located in individual states, the company partnered with famous Taco Lover Lebron James for a new initiative: to make Taco Tuesday "Free-For-All". The strategy was simple: if Taco Bell cannot exclusively use the "Taco Tuesday" Trademark, then they wanted to liberate the use of the branding for every business in the United States. Eventually, Taco Bell convinced a Midwest chain restaurant named Taco John's to relinquish the Trademark they held in multiple states for over 34 years.
With the new "Taco Tuesday Freedom" in 49 states, Taco Bell decided they wanted to celebrate and also indirectly (or directly) rub it in the face of the people of New Jersey that everyone else in the United States gets Free Tacos on Tuesday, September 12th. These heavy-handed tactics remind me of fictional political campaigns like in the movie "Welcome to Mooseport" and in the TV Show "Parks and Recreation" where you have someone with tons of money and resources going all-in against "the little guy".
Whatever your position is on the "War for Taco Tuesday" you have to give Gregory's in Somers Point a lot of credit for standing up for themselves and their right to retain their Trademark in a "David vs Goliath" type of matchup.  While many New Jersey people will be disappointed they cannot get Free Tacos in September, think of it as indirect support for a small business here in South Jersey.
29 Google Maps Pictures That Show Just How Quickly Somers Point Has Changed
Hop in your car, take a spin around the Somers Point Circle, grab a bite to eat at Mac's, and then sit in traffic on the old Route 52 bridges -- here's how quickly things have changed in Somers Point over the years.
More From Cat Country 107.3