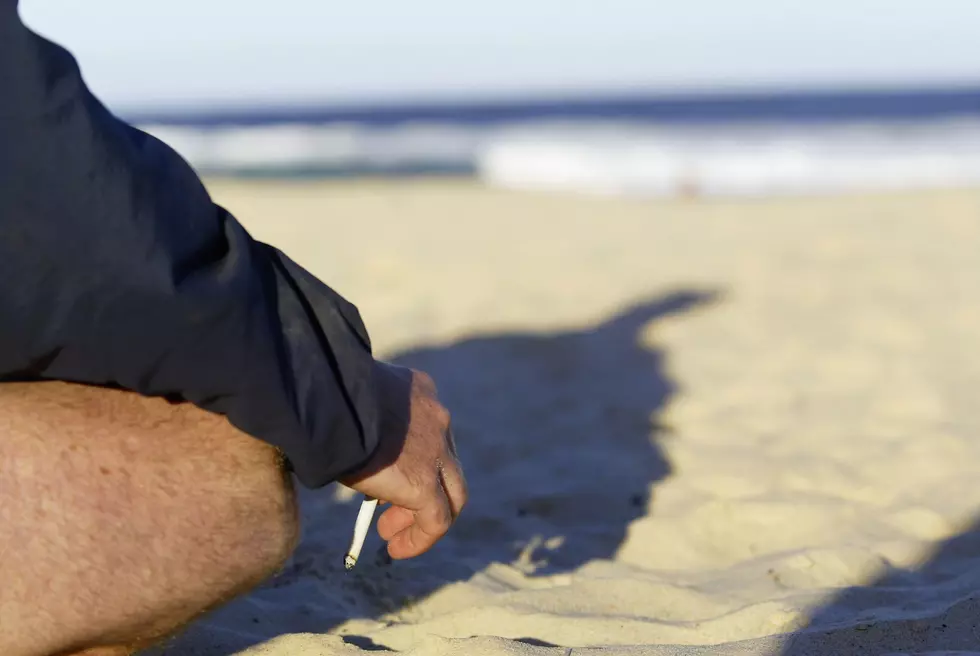 Wildwood Crest Is Next Shore Town To Ban Smoking On The Beach
Thinkstock
Yet another South Jersey beach town has forbidden smokers from lighting up on the sand this summer.
They're not the first ones, either. Nope. In fact, they're just another town to follow suit of other towns like, well, almost every other shore town in New Jersey. Back in 2019, when the smoking bans were first initiated, Wildwood Crest was one of the only towns left that did let beach-goers still smoke while sunbathing. This year, however, that's all going to change.
NJ.com reports that the Crest's board members passed an ordinance this week that will ban smoking everywhere on the borough's beach. If you're wondering what will become of those designated smoking areas they put in place back in 2019, yeah, they're disappearing too.
To be fair, they were the last municipality standing regarding the smoking issue in that neck of the woods. Both North Wildwood and Wildwood upheld the smoking ban from the beginning. All three towns seem to be upholding that policy when it comes to pot, too.
As you're most likely aware of by now, New Jersey has now legalized the usage of marijuana. However, just because it's legal in the state doesn't mean each town has to allow for it. The Wildwood Crest board has voted on that matter, as well. Don't think that you'll able to smoke the green on the beach, either. ALL smoking is banned from the Crest's sand.
You can read more about the Wildwood Crest smoking ban as well as exactly what the board voted on this week HERE.
Source: NJ.com
Listen to Cat Country Mornings with Joe and Jahna every weekday from 5:30-10a RIGHT HERE from anywhere!
Sunset on the beach in Cape May County on the last day of summer, 2020
South Jersey's Favorite Candy Shops
9 South Jersey Nightclubs Too Fun (and Wild!) to Last
More From Cat Country 107.3