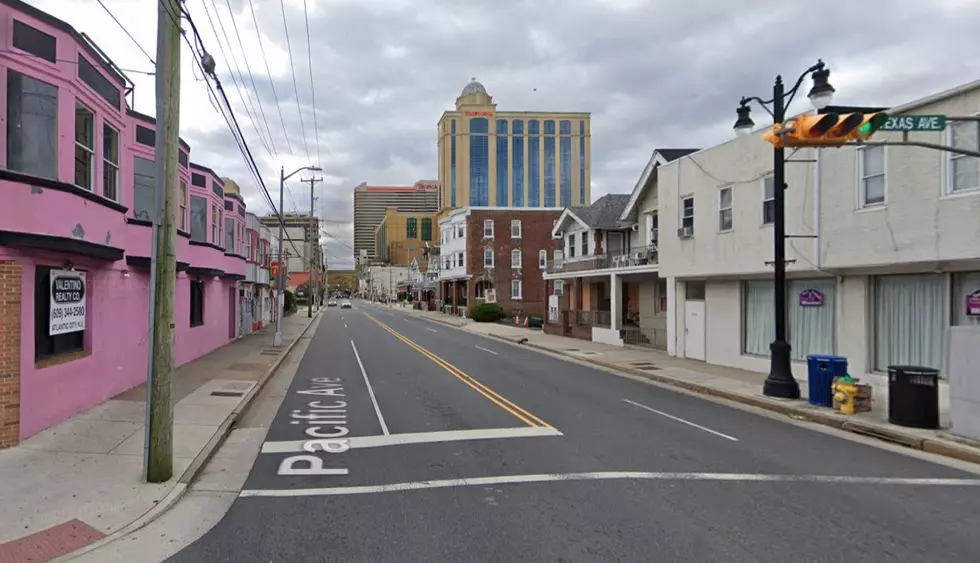 Atlantic City Police: Two Stabbed, Cop and Medical Worker Assaulted
2600 block of Pacific Avenue in Atlantic City NJ - Photo: Google Maps
It was a wild start to Easter Sunday in Atlantic City as cops say two people were stabbed, a police officer and a medical worker were assaulted, a man was hit in the head with a fire extinguisher, and one man was arrested.
According to the Atlantic City Police Department, their officers responded to an apartment complex in the 2600 block of Pacific Avenue around 2:15 Sunday morning.
As they arrived, officers encountered a 32-year-old man from Atlantic City with a stab wound running from the building. Officers entered the apartment building and they found a second stabbing victim, a 65-year-old woman from the city, in a third floor hallway.
Cops say both victims sustained non-life threatening injuries and they were taken to AtlantiCare Regional Medical Center-City Division for treatment.
Meanwhile, an ACPD officer located the suspect, 58-year-old Brian Jackson (a.k.a. Abdulwali Abdullah) of Atlantic City, in the building. According to a press release, "Jackson kicked Officer Luengas-Gonzalez multiple times as he was being arrested. Jackson was also transported to the medical center where he kicked a member of the medical staff in the chest. Jackson was found in possession of cocaine and narcotic paraphernalia."
An investigation revealed that, "Jackson began to stab the female victim when the male victim came to her aid. A male struck Jackson in the head with a fire extinguisher stopping the attacks."
Jackson (Abdullah) was charged with two counts of aggravated assault, unlawful possession of a weapon, possession of a weapon for an unlawful purpose, possession of CDS, possession of narcotic paraphernalia, aggravated assault on a police officer, and aggravated assault on medical personnel.
As of Sunday afternoon, Jackson remains under police guard at the medical center for an unrelated medical condition.
WATCH OUT: These are the deadliest animals in the world
LOOK: 30 fascinating facts about sleep in the animal kingdom