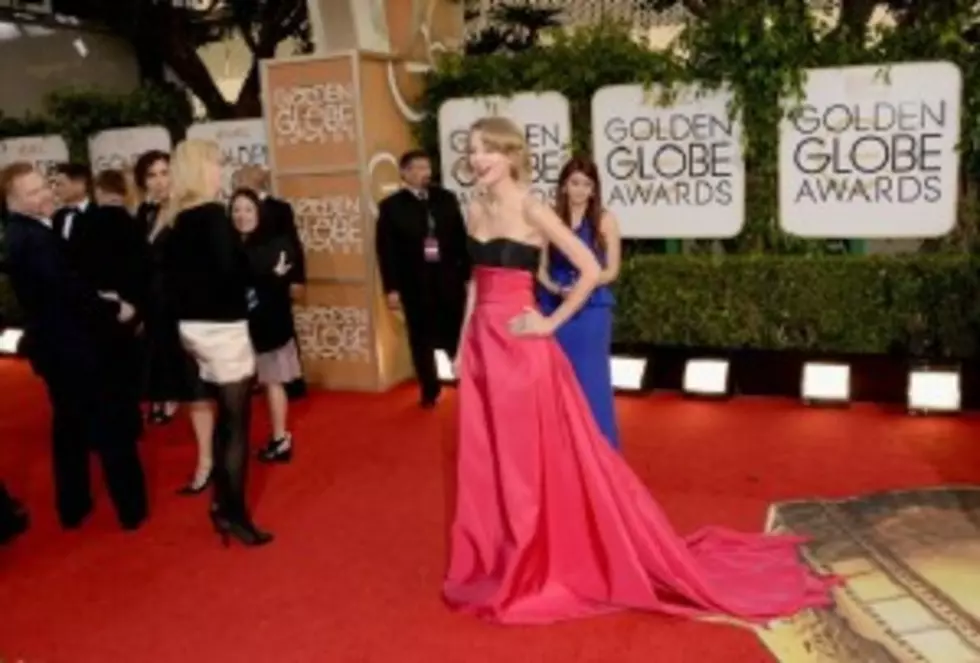 Best and Worst Dressed From The Golden Globe Awards
Getty Images
The Golden Globes were last night and the best in television and film were honored.  The awards show itself was pretty good, but the outfits were even better!
Here is my list of the best and the worst dressed from the Golden Globes!
This was my favorite look of the night.  I love the color and the pattern.  She looks stunning with her soft hair and shiny earrings.
Looking beautiful, Olivia Wilde showed off her baby bump in a long emerald green gown.  Simple and gorgeous!
Not a huge fan of Skyler White, but I am a big fan of this dress on Anna Gunn!  Some will disagree, but I thought the color was perfect and it was an elegant pick for the Golden Globes.  Congrats on the big win for TV Drama, too!
Hello handsome!  The classic tux is back!  Bradley Cooper, along with a handful of other men last night, brought back the classic bow tie tux.  And I'm loving it!  He looks great!
Is that velvet?  And taffeta?  Just bad.
I love the jewelry she wore with this hideous dress, but that wasn't enough to distract me from the flowing material that somehow made it onto the side of this frock. Ugly.
Bless her heart for being as pregnant as she is, but this flowery number did not do Drew Barrymore any justice.  Take a cue from Olivia Wilde and Kerry Washington, both are pregnant and both looked stellar last night.
I didn't hate this dress as much as some people.  Some people even had it listed on their best dressed list...  I like the top much more than I like the bottom, but all in all it's ok.
What do you think?  Do you agree with my best and worst dressed from the Golden Globes?
More From Cat Country 107.3