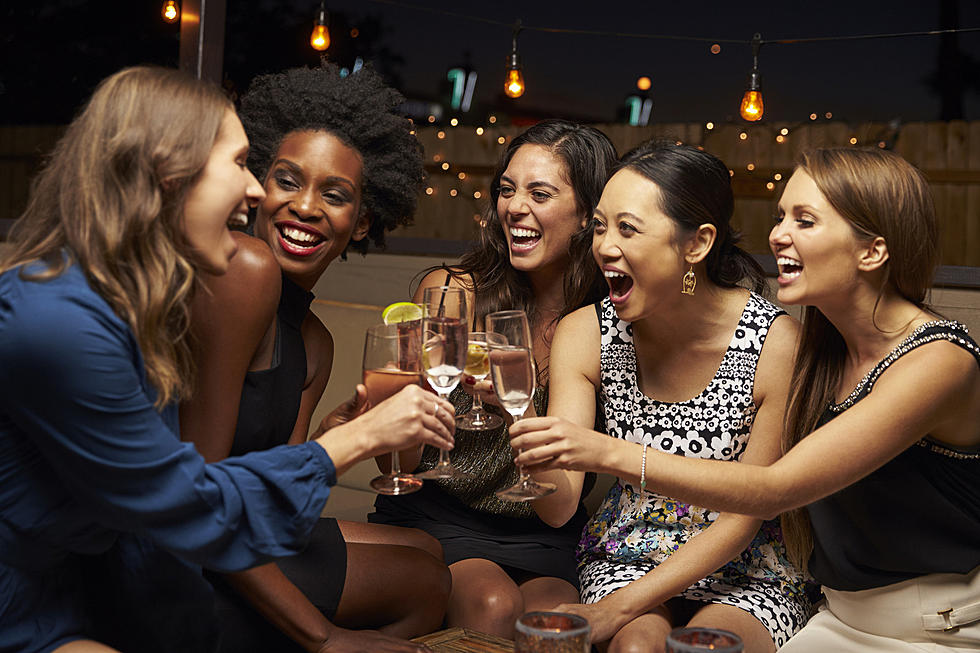 The Jersey Shore Spots Named Best for Girls Night Out
monkeybusinessimages
Sometimes there's nothing better for your soul than a good GNO. You know what GNO is, right? GNO stands for Girls Night Out...when you leave the guys behind, eat, drink, dance, spill the tea, and have the time of your life.
Since it's summer and it's almost the weekend, why not head down the shore for your next Girls Night Out? The Jersey Shore is the perfect place for a GNO.
I found a list on Instagram of some of the super fun places you can check out.
The post from @megthings_ says. "If you're looking for a vibe, great dinner and great cocktails these are some of my favorites. These NJ spots do not disappoint."
Let me tell you about a few that made the list:
Bird and Betty's in Beach Haven, LBI.
It has such a cool retro-ish vibe with awesome cocktails, Happy Hour, specials, specialty pizzas, seafood, a deck bar and more.
Amada in Atlantic City
Inside the Ocean Casino Resort, this is the perfect place to enjoy cocktails and food with an amazing view of the ocean. Doesn't get better than this. It's a tapas restaurant from Iron Chef Jose Garces. PS. This is a short-rib flatbread, a favorite at Amada. I. need. this.
B2Bistro, Bayville.
I'm definitely telling my girlfriends about this place. It's a waterfront restaurant with live entertainment. There are two outdoor bars and a big deck overlooking Barnegat Bay. Go early because outdoor seating is first come, first served. You can make reservations for indoor seating. You and your girlfriends can swim in the pool too.
Chef Mike's Atlantic Bar & Grill, Seaside Park
The Tiki Bar is open every single day for you and your friends to go have some fun. Dine on the freshest seafood like Chef Mike's Lobster flatbread and so much more (even if you don't like seafood). Oh and did I tell you it's overlooking the ocean? Love that.
To see the rest, check out the post below. I can't wait to hit these places with my friends.
Rent This Pink Cabana Airbnb in Belmar, NJ
Look inside this Airbnb that's perfect for a Jersey Shore trip with the girls!
20 New Jersey Towns You Should Absolutely Stay Away From
Money Inc.
released its rundown of the "Worst Places to Live in New Jersey." According to the article, they based their findings on crime and unemployment rates, and average household income. There are silver linings to each town as you will see.
More From Cat Country 107.3