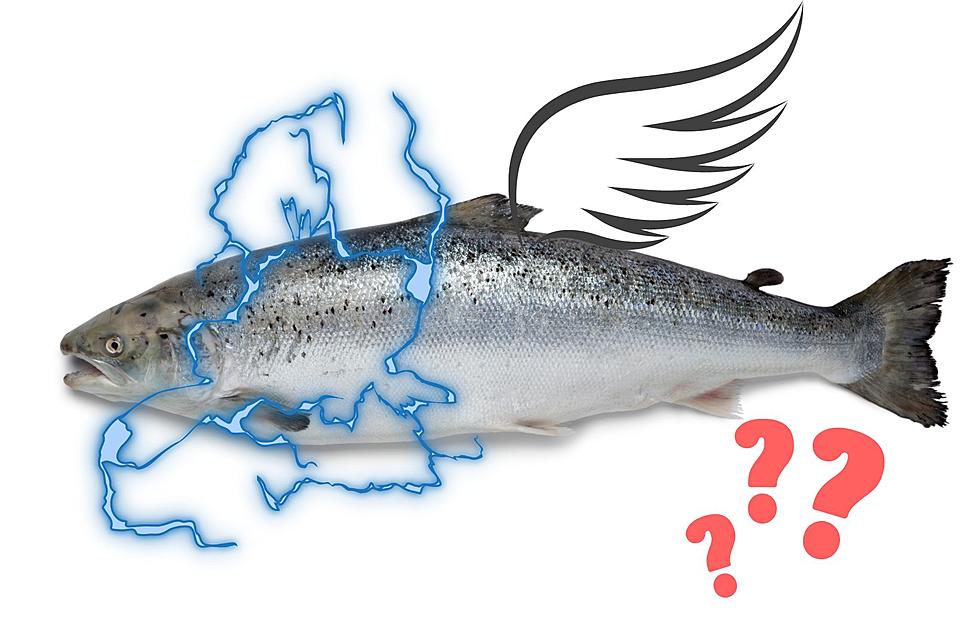 Fish Are Flying and Leaving New Jersey Town in the Dark
Canva
We've all heard the saying "when pigs fly" used when something is highly unlikely from happening.
Well, will pigs fly when fish fly in New Jersey?
I've always been a big fan of community Facebook pages.
Because of what I do, I'm a member of quite a few. By liking these pages, it allows me to stay in the know about what's happening in all parts of the state.
There are times when I come across some pretty wild stuff.
Most of the time when you spot something that looks suspect, it usually is. Like most things on social media, you should always take everything with a grain of salt.
The other day I saw the Sayreville Police Department post this pic.
There's a lot to take in here. The caption read:
Today's power outage was a major inconvenience for so many of our residents. Please let us not forget the victim of this senseless death. Gilligan was a hard-working family man. He was a father to thousands of children. The suspect was last seen flying South. If you see him do not try to apprehend him. Although he isn't believed to be armed he may still be very dangerous. If you have any information in this case please contact Det. John Silver who handles all of our fish cases.
Props to Sayreville Police Department for having some fun with this.
Here's what happened.
On Saturday, a large section of town lost power because a fish fell from the sky and fell directly onto power lines.
Are you thinking what I'm thinking? How does a fish fall from the sky?
Sayreville Police Department Lt. James Novak told NJ.com:
The hypothesis is that a bird dropped it.
What are the odds?
The 25 Most Dangerous Cities in New Jersey
More From Cat Country 107.3