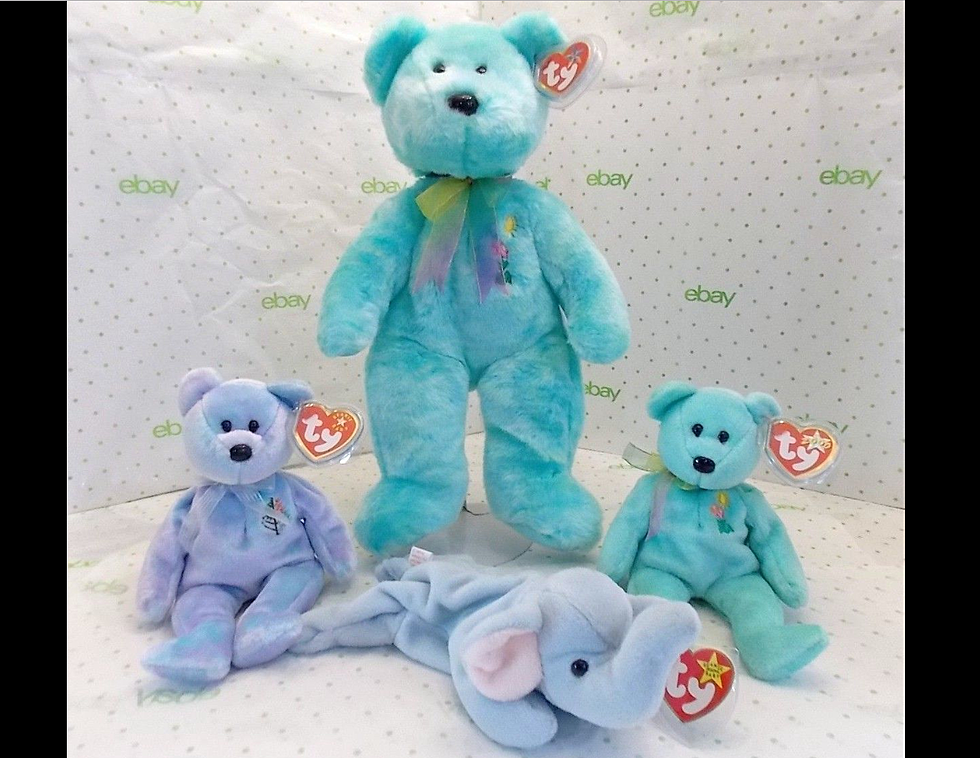 Five Beanie Babies With a Combined Worth Over $1 Mil!
Ebay
Can you even mention the 90s without talking about TY's Beanie Babies?
They were everyone's favorite mini stuffed animals. With one for every occasion and so many to choose from, you could receive a Beanie Baby as a gift for every holiday and be happy as a clam every time.
Most people probably got rid of their Beanie Babies once they grew out of playing with stuffed animals. If your mom didn't dump them once you moved out for college, you might need to make a run, not walk, for her garage. If you own this combination of Beanie Babies, congratulations! You're now basically a millionaire. No, seriously. Delish.com compiled a list of the most valuable Beanie Babies still floating around Ebay.
More From Cat Country 107.3