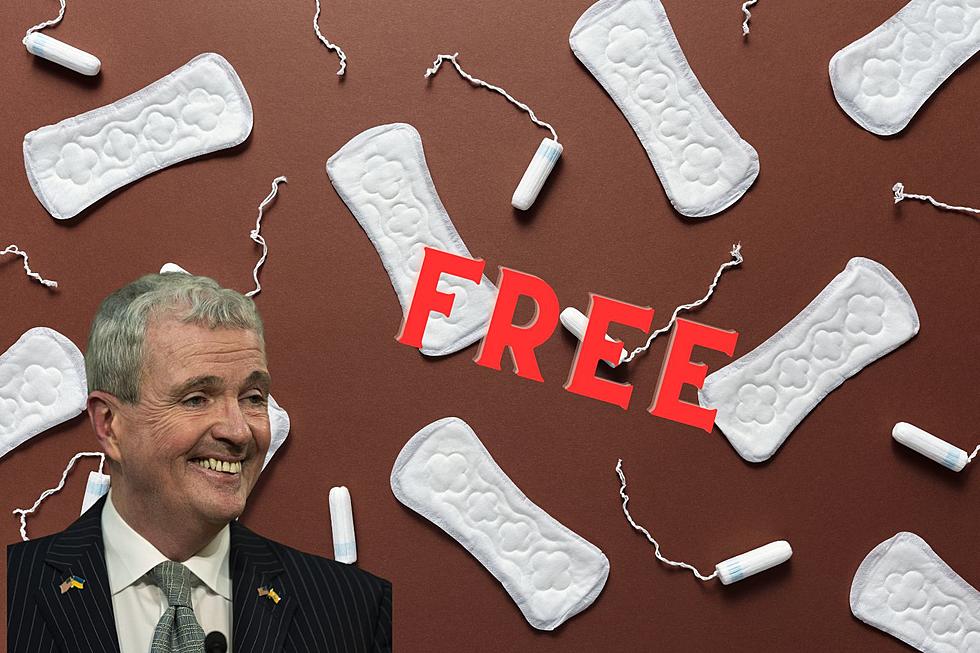 Free tampons at school! Murphy declares war on 'period poverty' in NJ
Canva
🔴 NJ students will have access to free menstrual products in school
🔴 The products must be made available in certain restrooms
🔴 The law builds on Gov. Murphy's efforts to promote menstrual health
---
New Jersey school districts must provide menstrual products free of charge in every public school teaching students in one or more of grades 6 to 12, under a bill that Gov. Phil Murphy signed into law.
Under the new law, applicable New Jersey schools will be required to provide menstrual products in at least half of all their female and gender-neutral bathrooms.
The Murphy administration recognizes that access to affordable menstrual products is key to the health and participation of New Jersey students, according to a released statement.
Teens who can't afford menstrual products
A 2021 study found that nearly one in four U.S. teens struggle to afford menstrual products, especially students of color, and those from low-income families.
"When students can't access the menstrual products they need for their reproductive health, the potential stress and stigma too often distracts them from their classes or forces them to skip school entirely - leading to social and academic repercussions that no one should have to face," Gov. Murphy said in a statement.
The bill was sponsored by Senate Majority Leader Teresa Ruiz, Sen. Vin Gopal, D-Monmouth, and Assemblywomen Gabriela Mosquera, D-Camden, Carol Murphy, D-Burlington, and Angela McKnight, D-Hudson.
"Menstrual hygiene products are a necessity, not a luxury. When this becomes an obstacle and decisions are made to not attend school, the loss is greater than just the one day. It is about the stigma young girls face around this natural monthly occurrence.
Addressing 'period poverty' in New Jersey
This new policy will help to address period poverty and the stigmas around menstruation head on," said Senate Majority Leader Ruiz.
By working to address "period poverty" through convenient and free access to menstrual hygiene products in schools, the legislation builds on the administration's ongoing efforts to advance women's health in the Garden State.
In 2019, the Murphy administration required menstrual hygiene products to be provided free of charge to female inmates in the state correctional system.
The legislation also requires the New Jersey Department of Education, in conjunction with the New Jersey Department of Health to periodically assess whether the provision of these products is meeting the needs of students. If necessary, the department can then issue a recommendation to expand access to free period products in other grades.
"We are thrilled to have passed an inclusive law with gender-neutral language that gives all menstruating students, in New Jersey's best-in-the-nation public education system, access to period products in their school's bathrooms," said Anjali Mehrotra, founder of the Equality, Period. NJ coalition.
Report a correction 👈 | 👉 Contact our newsroom
The 30 best rated schools in New Jersey
Here are the top 30 schools statewide, based on their 2021-2022 New Jersey School Performance Reports — involving scores for language arts, math and attendance. (For an explanation of how the state calculates the "accountability indicator scores" and overall rating for each school,
see page 90 of this reference guide.
)
More From Cat Country 107.3