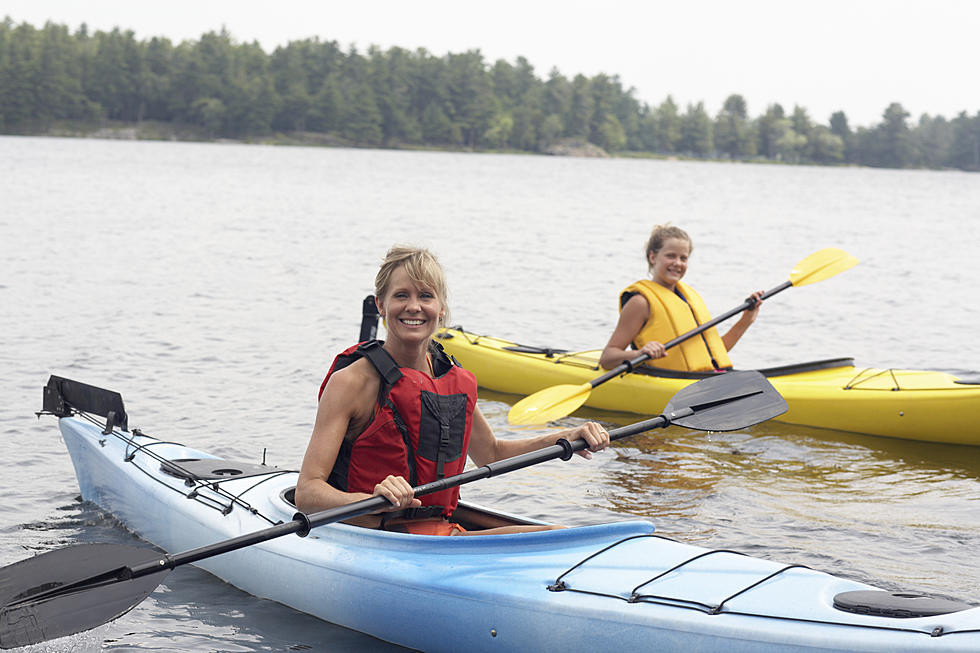 Galloway Township Police Find a Kayak in a Weird Place
Fuse
Police officers are trained observers.
As part of their job, they're supposed to notice when things are out of place or just "not right."
It didn't take a lot of police work to figure out a kayak was in some place in didn't belong.
Galloway Township Police say they have successfully recovered a kayak that was found on Jimmie Leeds Road.
Yes, on the road.
Chances are it probably fell off of a vehicle, because there hasn't been anyone actively kayaking on Jimmie Leeds Road since, well, ever.
Police are often trying to reunite things like found dogs and cats with owners, but this found-kayak thing just doesn't happen often.
Police have offered no description of the kayak - but, do they really need one?
I mean, if you lost a kayak somewhere on Jimmie Leeds Road, this is probably it, right?
All this leads us to ask the question: "How do you lose a freaking kayak?" Wouldn't you notice it being on top of your car one moment, and not on top of your car the next?
Whatever the answers are to these questions, we expect police to eventually grill the owner, and get back to us with the answers, `cause we gots to know!
By the way, if you're the owner of the wayward kayak, you're urged to call police at 609-652-3705. We assume that police will hold on to the vessel for a short amount of time, then shuffle it off to the nearest kayak shelter.
Let's just hope it gets claimed before it's put to sleep. (By the way, look for my new book, "They Shoot Kayaks, Don't They?")
SOURCE: Galloway Township Police Department
Be sure to listen to the Cat Country Morning Show with Joe and Jahna, weekdays from 5:30 - 10am on Cat Country 107.3, on the Cat Country 107.3 APP and catcountry1073.com.
READ ON: See the States Where People Live the Longest
Read on to learn the average life expectancy in each state.
What Are the Signature Drinks From Every State?
More From Cat Country 107.3