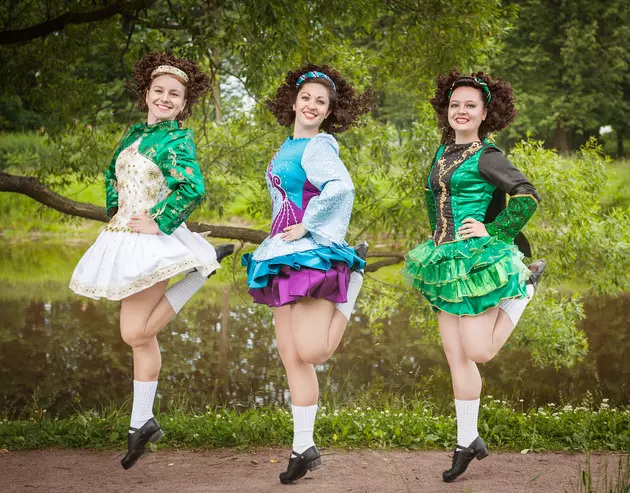 Hamilton Irish Festival in Hamilton, NJ September 30th
darkbird77
It's almost that time of year. The date has been announced for the 39th Annual Hamilton Irish Music Festival. It's the longest running Irish Festival in the area.
Get ready to get your Irish on. It's open to the public. It will be Friday, September 29th and Saturday, September 30th. Don't miss the fun.
Irish Pub Night
On Friday night, it's Irish Pub Night at the Ancient Order of Hibernians on Kuser Road from 7-11pm. There will be live music from one of New Jersey's best Irish Cover Bands, The Bogside Rogues. It will be out on the patio, as long as the weather cooperates.
Irish Festival
Saturday, starting at 1pm on the Hibernians grounds is the popular Irish Festival. This is always such a great time. There will be lots of live music, food, drinks, vendors, a 50/50 raffle (the winner last year won over $6,000) a free kids area and more.
Kids Area
The kids area will be open from 1-5pm and feature free pumpkin decorating for the first 75 children (courtesy of Sean's Landscaping) and a free petting zoo.
Irish Dancing
I love the watch Irish dancing....there will be plenty of it. There will be performances by the Justin and Erin Koltenicki School of Irish Dance.
Pipes and Drums
The Monsignor Crean Pipes and Drums will be performing during the day. The group has won awards, so you won't want to miss them.
Irish Bands
There will be live music from 1-9pm. The bands include Birmingham Six, The Natterjack's and Chrome Pony.
Admission
It's only $5 for adults (16 and older). Children 15 and under are free when with an adult. Feel free to bring chairs and blankets to come relax and enjoy the performers and everything else the festival has to offer.
Just a heads up, you are not allowed to bring any outside food or drinks.
Rain Date
The rain date is Sunday, October 1st.
It sounds like a great day...a day where everyone's a little Irish.
For more information, go to the Irish Festival website.
Can You Name These Landmarks? Only a True Central Jerseyan Can Pass This Quiz!
Pictured below are things you may (or may not) have seen around Central Jersey. But a TRUE Central Jerseyan can name all of them. See how many YOU can correctly identify!
More From Cat Country 107.3