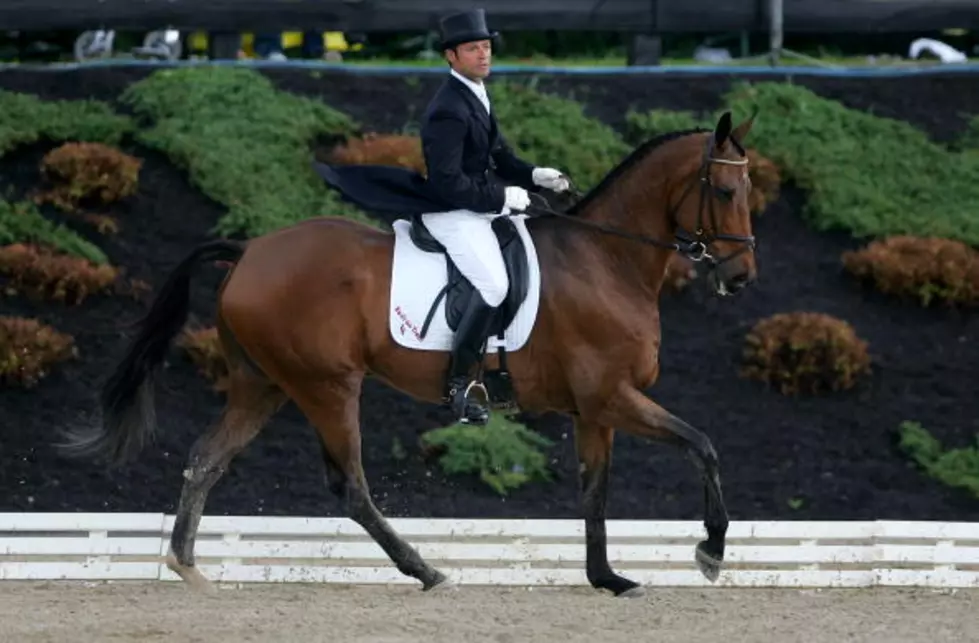 Horses, They Aren't For The Faint Of Heart
Doug Pensinger/Getty Images Sport
Over the weekend, I got to share my joy of horses with sweet Emma. Emma just graduated from kindergarten and not only is she a mini-Einstein, she's also horse crazy!
This is the second time Miss Emma has come over to our farm for a pony ride and she's got some pretty concrete ideas on how it should all go down at the point. First off, when Emma has her own castle and her own stables, they won't have flies or dirt. Even after explaining that the grass horses like to eat grows out of the dirt to Emma, she wasn't ready to abandon her stance. She also would like to eliminate sweat. It turns out those riding helmets tend to trap heat. Poor little punkin! She thought it was all about white breeches and blue ribbons. After all, as her mother pointed out, in the movies, everyone looks so pristine! HA! Horses definitely aren't for the faint of heart! Especially after you've just been slimed!
After it was all over, Emma wanted to stay and hang out for awhile. I asked her if she would like to clean stalls with me, you know, as in scoop their poop... I've never seen a child run that fast for the car!
I dearly love my horses and love that they are literally in my front yard. We boarded for YEARS before having our own horse property and it's a HUGE undertaking. It's honestly worth every second though, especially when you get to share them with special young ladies like Miss Emma. But seriously, when Emma gets her castle with stables, I'm in!!!
More From Cat Country 107.3