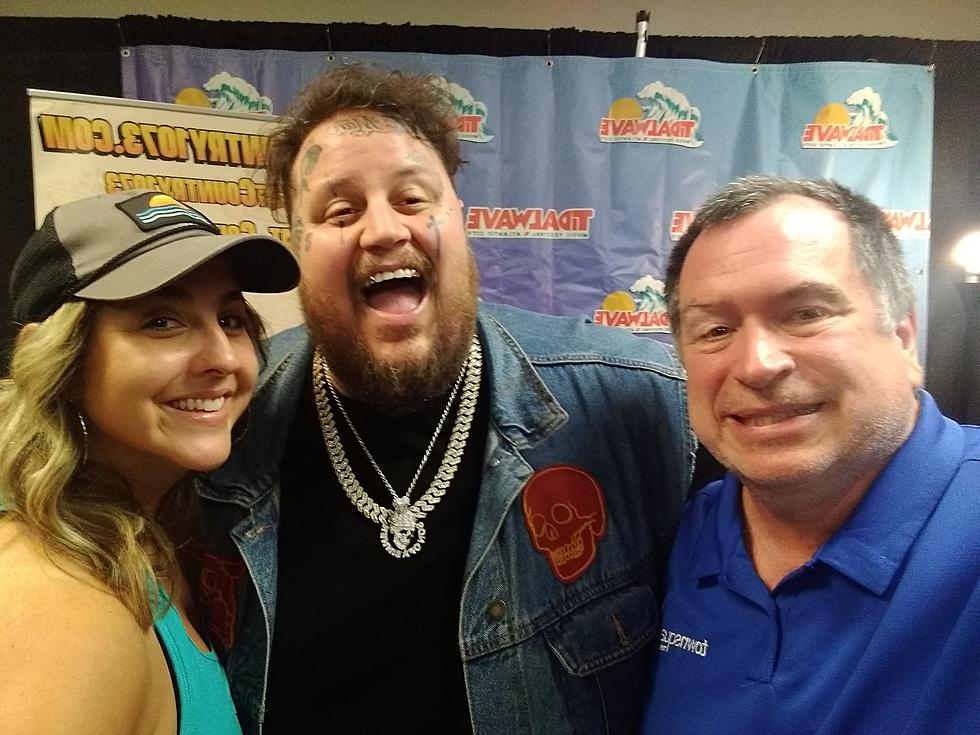 Joe and Jahna's Exclusive Backstage Interview With Jelly Roll
Jelly Roll played his very first Atlantic City show as part of the TidalWave Music Festival.
Before he took the stage, my Morning Show Co-Host Jahna and I had the chance to sit down and talk with Jelly Roll.
We asked him about his music, his life, and even heard a little about his dog. I hope you enjoy our discussion:
Jelly Roll just hit the top of the charts with his latest single, "Need a Favor."
Jelly Roll is from Nashville and is 38-years-old.
For everything Jelly Roll, you can visit his Facebook page here.
10 Things You Didn't Know About Jelly Roll
The
Jelly Roll: Save Me
documentary on Hulu tells
Jelly Roll'
s complicated life story and spares no details. He's shockingly honest about addiction, prison, his childhood and his insecurities. Here are 10 key takeaways from the project.
11 Songs that Foreshadowed Jelly Roll's Country Music Career
Jelly Roll has taken the country music world by storm over the past year, and he will release his first full-length country album, Whitsitt Chapel, on June 2. Before he jumps right into the deepend of the genre, let's take a walk down memory lane. There are 11 songs that seemed to foreshadow his country music career.
More From Cat Country 107.3