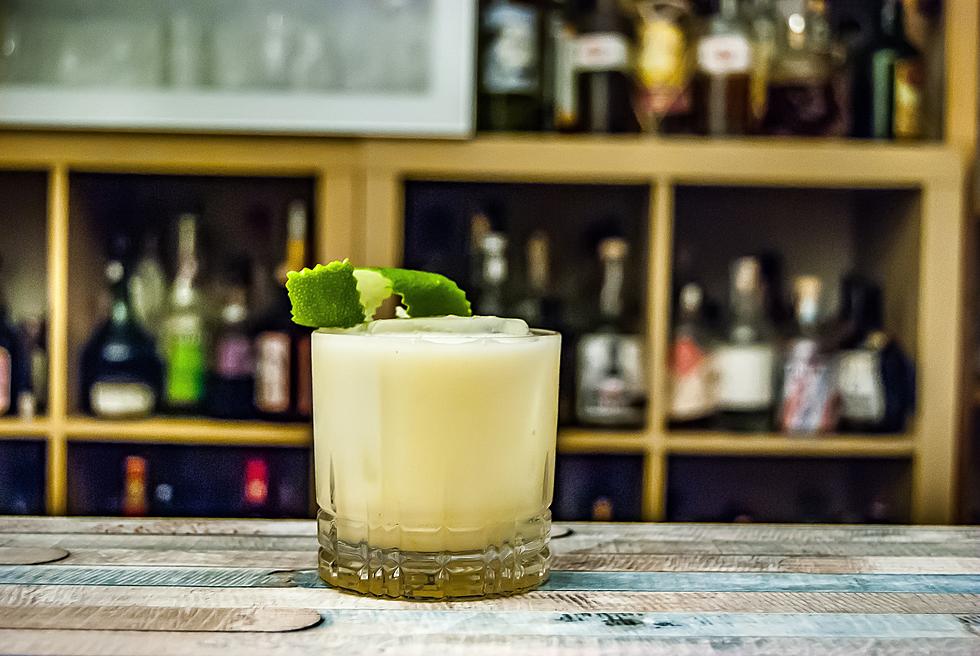 I'm forever asking people for suggestions on where to eat, and what to watch on TV, so I've decided to share some of my recent favorites with you.
(Please feel free to forward me your suggestions - joe.kelly@townsquaremedia.com.)
These are all recent discoveries - although, I'd admit to "discovering" some of these places and shows.
Fun and Drink Suggestions in Atlantic City
1. Little Water Distillery in Atlantic City. 807 Baltic Avenue.
Hey, Baltic Avenue on the Monopoly game was never this cool!
Little Water is making their own rum, whiskey, gin, and vodka. (And, yes, during the height of the pandemic, hand sanitizer.)
OK, this place is cool! It's not a "bar' per se, but it's a cool place to hang and have a drink. They're not open to the public all of the time, because they're busy making the booze! They sell it on the premises, but also at bars and stores all over South Jersey.
If you're ever dreamed of handing in a cool place during prohibition Atlantic City, Little Water is the place. They offer tours and tastings several days a week. Make sure to ask for the "Joe Kelly"!
2. Tennessee Beer Hall in Atlantic City. 133 Tennessee Avenue.
OK, I'm late to the "Orange Loop" party in Atlantic City. (Orange Loop named after the orange-colored properties in Monopoly.)
I've been to Bouree for great food, drink, and music, but never - until recently - to this popular spot, just off the Atlantic City Boardwalk.
What a fun vibe! While the weather's nice, go there on some warm September or October evening and hand out on their great patio. Live music, fun people - again, just a great vibe!
Honestly, I'm not a big beer guy, but their margarita certainly hit the spot!
Great Food
3. The Reuben from Chico and Sons. Tilton Road, Northfield.
I was home and had a taste for a Reuben. Rather than hit the grocery store, I found the Ruben (without the 'e') at Chico and Sons. I had it delivered. I had never ordered from Chico and Sons before.
I gotta tell you, it was fantastic! When you really have a taste for a specific food, and it exceeds your expectations, that's a great day!
Chico's Ruben came packed with Corned Beef, Swiss Cheese, and Sauerkraut. So good!
The best part; Even though it was delivered, it was not falling apart when it arrived. Sometimes the steam in the box will ruin a toasted sandwich, but not this one. Magnificent!
4. Cheesecake at The Shore Diner. Tilton Road, Northfield.
Yes, they have great food. Before you order, though, check the pies and cakes to see if they have cheesecake. If they do, make sure you save some room!
I usually prefer really good cheesecake plain, but Shore's had some fresh strawberries and a thin layer of strawberry sauce. It was perfect. Took a piece home, too!
What to Watch
5. Manifest. Netflix.
I totally missed this when it was on NBC.
Manifest is one of those shows that I couldn't stop watching. Binge-watching? Yes, please!
While it was canceled by NBC, the show has exploded for Netflix. So much so that they have ordered a whole new season for Netflix-only.
6. The Big Lie. Amazon Prime.
The movie is a few years old, but it certainly held my attention. Drama and suspense times 10! I highly recommend it!
Again, please let me know your suggestions!
Tell us Where You're From Without Telling Us Where You're From
South Jersey Residents Describe Their Cities and Towns
9 New Jersey Food Staples You Couldn't Live Without After Moving Away
Would really miss NJ's food THAT badly if you were to move out of state? The answer to that question is a hard 'yes'. Yes, you would. Especially these nine items that aren't as good anywhere else.
26 Google Street View Images That Show Just How Much South Jersey Has Changed
We've seen a lot of change in Atlantic and Cape May Counties over the past few years -- but given how busy many of us are, perhaps we forget how things used to be. Thanks to Google Street View, we can go back in time...