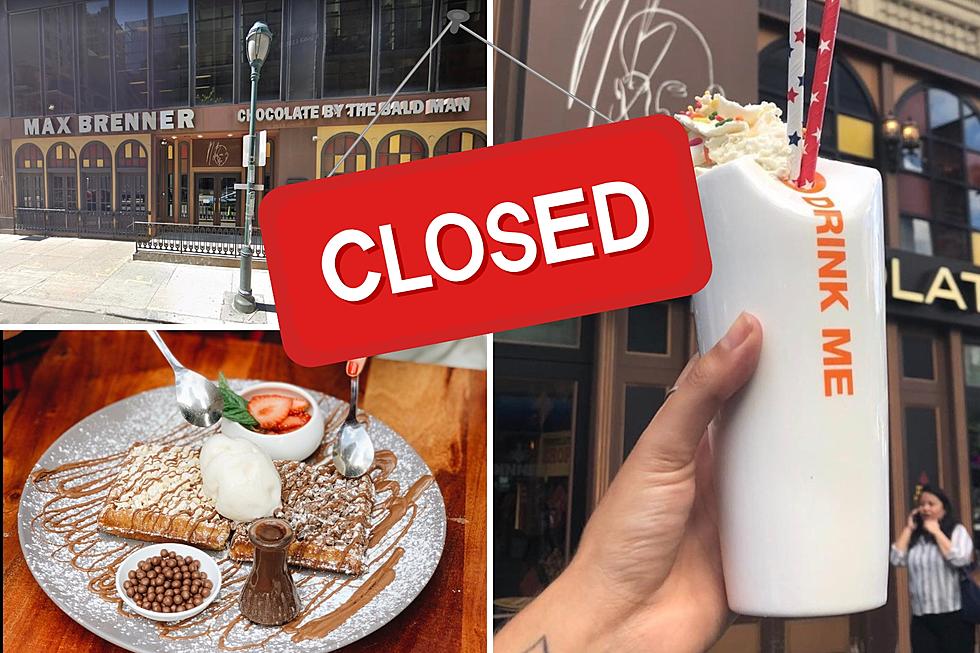 Philadelphia's Max Brenner Chocolate Bar Abruptly Closes
Composite via Google Maps & Max Brenner via Facebook (Canva)
An iconic Philadelphia eatery appears to have closed (forever) earlier this month. Though, the closure came with little fanfare and no public announcement so we just found out about it today (June 30).
Unfortunately, it looks like Philadelphia's Max Brenner Chocolate Bar - Chocolate By the Bald Man has closed forever. The restaurant, which was located at 1500 Walnut St in Center City Philadelphia, first opened in the city back in 2009.
The restaurant, which was once very popular with tourists and locals alike, was best known for its fantastic desserts.
We haven't been able to reach anyone at Max Brenner's corporate offices to confirm the news. But the location appears to have been removed from their corporate website, and the phone has been disconnected.
However, as of Friday afternoon (June 30), it appears as if Max Brenner Philadelphia is still accepting reservations via OpenTable.com. 
Beloved Philadelphia icon PhillyChitChat shared the "not-so-sweet news" on Instagram Friday afternoon. PhillyChitChat always knows the best scoop around town, by the way. Have you visited his site? 
"I hear that it closed about a week ago," Hugh E Dillon (PhillyChitChat) said in his Instagram video.
Max Brenner was known for its sweet foods, tasty desserts, and very sweet drinks. With menu items like crepes, sweet waffles, and a large sweet cocktail menu it was a good time. Ohhh... those chocolatey drinks were QUITE popular.
As PhillyChitChat said in his Instagram post "kids were mesmerized" when visiting the eatery.
So it's probably not surprising that it was a popular destination with tourists, theatergoers, and families visiting the city.
The company previously operated stores in other major cities like Boston and Washington, D.C., both of which have suffered similar fates. It appears as if the only remaining full-service Max Brenner restaurant that remains open is located in New York City.
18 South Jersey Bars We Used to Close That No Longer Exist
Ah, there's nothing like a local bar where everyone knew your name. Bars you'd hit with friends until the lights came on and the bartender proclaimed 'last call!' Let's look back on the ones you miss the most.
More From Cat Country 107.3