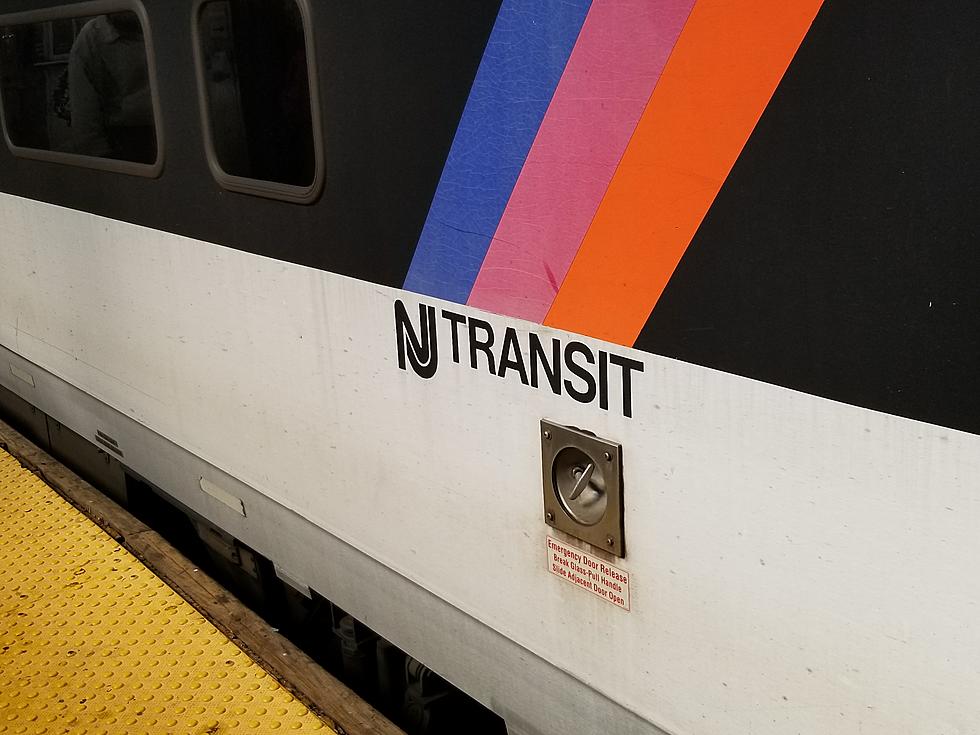 NJ Transit expands student discount program to include part-timers
NJ Transit train at Penn Station Newark (Dan Alexander, Townsquare Media NJ)
Good news for college students who take public transportation to get to class!
For the first time, NJ Transit is expanding its Student Pass fare option in a pilot program that will now include eligible part-time students.
What is the new Student Pass fare option?
Starting with February passes, in addition to full-time students, part-time students taking at least two courses will also be eligible for the Student Pass fare, which provides a 25 percent discount off the already discounted monthly pass at participating regional colleges and universities when purchased on the NJ Transit mobile app.
Students with this pass may also save even more during the spring semester with the "Buy 3 Months, Get 1 Month Free" Student Pass promotion.
To qualify for this very popular cost-saving promotion, a student at a partner college or university must buy a student monthly pass via the NJ Transit mobile app for three consecutive months: February, March, and April of 2023.
When the student completes the three qualifying purchases, they will receive a free monthly pass good for May 2023. This free pass is non-refundable, non-transferable, and does not include travel to/from SEPTA, Metro-North stations, or Newark Liberty International Airport.
What are the participating colleges and universities?
There are more than 70 schools that participate in the NJ Transit Student Pass fare option including Brookdale Community College, Kean University, Ocean County College, Rider University, Rowan University, Monmouth University, TCNJ, Seton Hall University, Rutgers University, and many more.
A full list of participating schools can be found here.
Who is eligible?
For a student to be eligible, a school must offer Student Pass registration on their website and verify a student's eligibility each semester. The student must purchase their Student Pass using their school credentials on the NJ Transit mobile app. Once verified, Student Pass will appear each month as a ticket option during NJ Transit's monthly pass purchase period, beginning on the 19th of the preceding month through the 10th of the travel month.
"As NJ Transit ridership continues to grow, we are doing everything we can in our power to continue incentivizing transit use," said NJ Transit President and CEO, Kevin Corbett.
With this promotion, students can save more than 60 percent off transportation to campus during the spring 2023 semester (February - May) compared to purchasing one-way transportation.
"The services NJ Transit provides have proven to be essential to a multitude of college students across the state, so I am pleased we can offer more students the Student Pass fare," said New Jersey Department of Transportation Commissioner and NJ Transit Board Chair, Diane Gutierrez-Scaccetti.
NJ Transit also offers other flex options for college students traveling to campus:
FLEXPASS: This offers college students 20 one-way trips at a 20 percent discount off full-fare tickets. Learn more here.
Student Tickets: Full and part-time college students attending NJ Transit-accredited post-secondary schools, colleges, and universities can complete an application to purchase a rail monthly pass at a 25 percent discount from rail ticket offices.
Jen Ursillo is a reporter and anchor for New Jersey 101.5. You can reach her at jennifer.ursillo@townsquaremedia.com
Click here to contact an editor about feedback or a correction for this story.
Gravy or sauce? These restaurants make the best red in Central Jersey
More From Cat Country 107.3