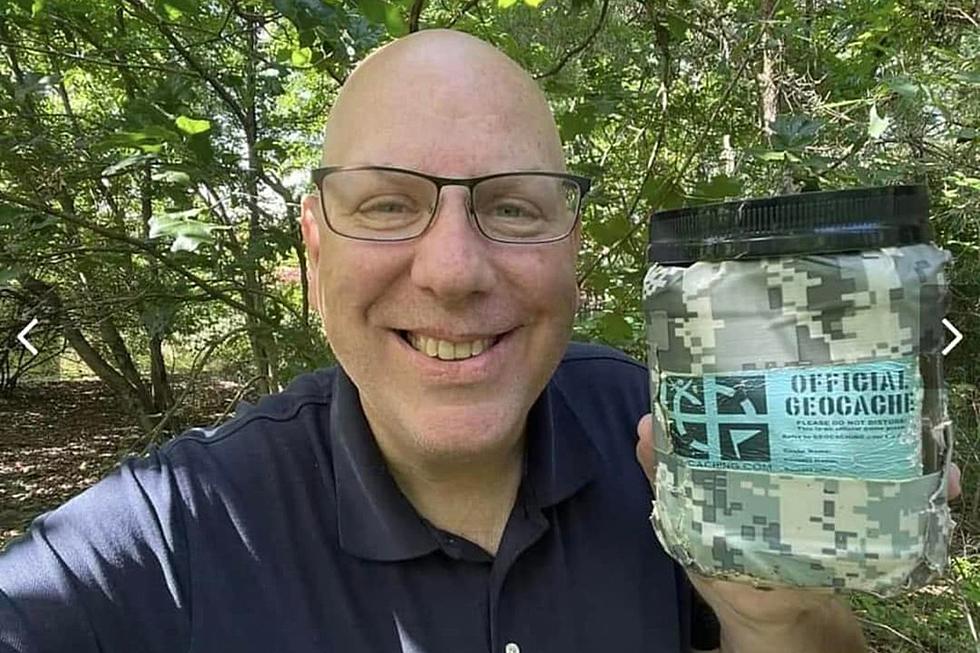 NJ dad goes missing during 'hide-and-seek' adventure in Louisiana
Robert Owens Jr. (Rapides Parish Sheriff's Office)
🔴 Robert Owens Jr.'s family said he was going to a geocaching event in Tennessee
🔴 Someone Owens was meeting up with said he never showed up
🔴 Owens's rental car was found in Kisatchie National Forest in Central Louisiana
---
A geocacher from New Jersey who goes by the handle "BlazeUp" has gone missing in Central Louisiana while on vacation, according to the Rapides Parish Sheriff's Office.
Robert Owens Jr., 58, of Millville, has not been heard from for a week, according to one of several TikTok videos posted by his daughter. He was supposed to come home on Monday  Instead, his rental car was located on a road in the Kisatchie National Forest.
According to his daughter Gale Owens in a Facebook post the car had his cache user tag in the windshield.
The Louisiana Department Of Wildlife and Fisheries, the U.S. Forest Service, Oak Hill Fire Department and several civilian volunteers are all searching for Robert Owens, according to the Sheriff's Office.
A photo was also posted of some hikers at the head of the Azalea Trail investigators believe may have seen Robert Owens in the forest.
Never made it to Tennessee
Robert Owens flew from Philadelphia to Louisiana to do with the intent to do a geocache called Wild Azaleas in  Alexandria, Louisiana before heading to Tennessee for the Cachefest gathering in Tennessee, according to Gale Owens. A man he was meeting up with there told the family he never showed up.  The last ping from his phone was originated in Missouri.
Gale Owens said that her father did not check in with her or post anything online during this trip which is unusual.
"We miss you, dad. Wherever you are, we hope you're safe. Hopefully, we'll hear from you soon. We're all out here looking for you. Family, friends, even the police. We're worried," read the caption of the video.
Robert Owens is described as a white male, 5 feet 9 inches tall, 170 pounds with blue eyes and brown hair.
Geocaching is an activity in which participants use a GPS receiver or cell phone to hide and seek containers, called "geocaches" or "caches", at specific locations marked by coordinates.
The Sheriff's Office asked anyone with information about Owens to call them at 318-473-6700.
Report a correction 👈 | 👉 Contact our newsroom
LOOK: Do you know these 50 famous acronyms?
This list from
Stacker
features a collection of the most common acronyms and their meanings. Popular abbreviations include establishments like ACLU, YMCA, ad the AARP.
LOOK: Where people in New Jersey are moving to most
Stacker
compiled a list of states where people from New Jersey are moving to the most using data from the U.S. Census Bureau.
LOOK: Longest-living dog breeds
More From Cat Country 107.3