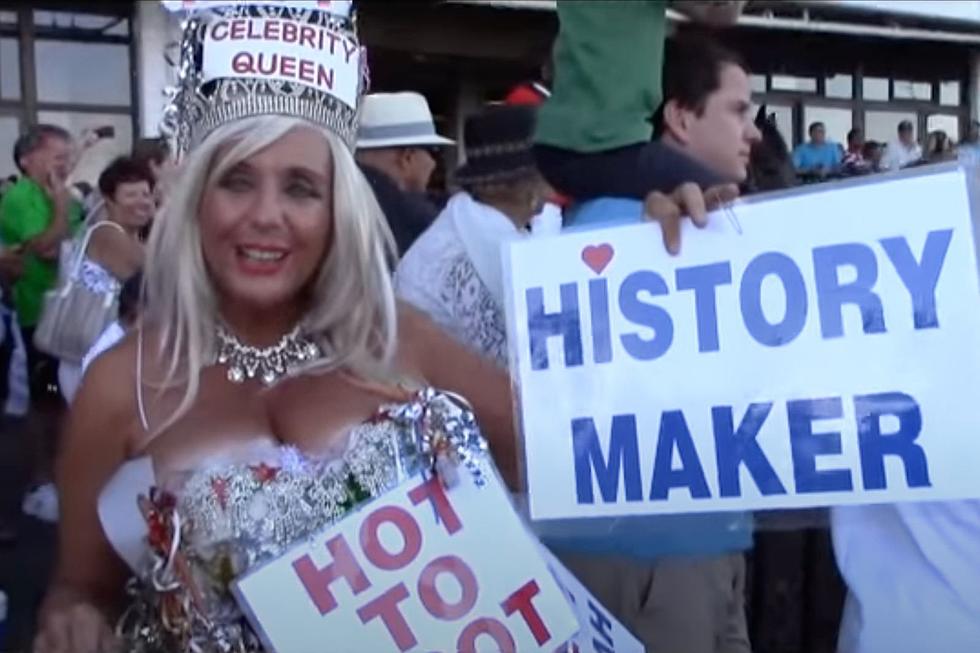 NJ icon Miss Liberty very ill, Needs your support
Credit - Sondra Fortunato via YouTube Screen Shot
Most people living in and around the Toms River, Ocean County area are all too familiar with Sondra Fortunato, more famously known as Miss Liberty. For years, she's been a very popular figure throughout New Jersey.
Unfortunately, health issues have caught up to her in a very negative way. Miss Liberty is currently battling stage 4 cancer.
According to a GoFundMe set up for her, Miss Liberty's cancer "has destroyed her left eye and threatens her life." She also "still needs more surgery to treat this very serious illness."
As someone who personally got to know Sondra in the past, this is heartbreaking to hear. Not only is she in the fight of her life, she's struggling to cover all of her medical bills.
I remember Sondra back when I worked in retail over 13 years ago. I worked in the former Staples on Route 37 West in Toms River in the old Dover Plaza.
Even though I was only a part of that store for about two years, Sondra always made herself known when she was there. Most notably because she would always show up right as the store was closing.
Yup, she was one of those customers who would come in minutes before we'd lock our doors to get a big copy and print job done. It never failed with her.
And, she was a regular, meaning this happened quite a bit. We'd all be trying to clean up while she stayed put moving frantically to get all her work done in the self-serve area.
At the time it was quite annoying. And we always knew we'd be staying late when we saw her car pull into the parking lot under the street lights (and there was no way you could mistake that car).
But for as inconvenient as it was for us, she was also a very interesting person to talk to. And I have to say, I always enjoyed our conversations.
There was just something about her that kept you wanting to know more. And she was the absolute sweetest person to chat with.
Sondra would always ask how I was doing, how my wife (then girlfriend) was, how my dog was doing, and things like that. She always came across as genuine, even though everything about her appearance was out of this world (but in a good way).
Much of the staff cringed when she showed up but only because they knew that meant a late night, but we always liked talking to her. She was one of the most unique people I've ever come across throughout my life.
And boy oh boy did she have stories. Miss Liberty is a true gem in New Jersey.
I'm sure you would agree if you've ever had the opportunity to meet her or have seen her take part in events around The Garden State over the decades. Yes, she's a very interesting person, but also a genuinely great individual.
Sadly, life has taken a turn for the worse for Sondra. As noted above, she's now in the fight for her life battling stage 4 cancer.
To make matters worse, the constant medical bills rolling in had proven too much for her to handle and had forced her to sell her home. This simply isn't fair for anyone, especially when dealing with cancer to have to also worry about medical costs.
If you're able to help Sondra, aka Miss Liberty out in any way, please check out the GoFundMe page set up for her. No amount is too small and it all goes to helping cover her ongoing medical bills so she can get the treatments she desperately needs.
Every NJ celebrity with a star on the Hollywood Walk of Fame
11 celebrities you forgot were from New Jersey
The above post reflects the thoughts and observations of New Jersey 101.5 Sunday morning host Mike Brant. Any opinions expressed are his own.
More From Cat Country 107.3