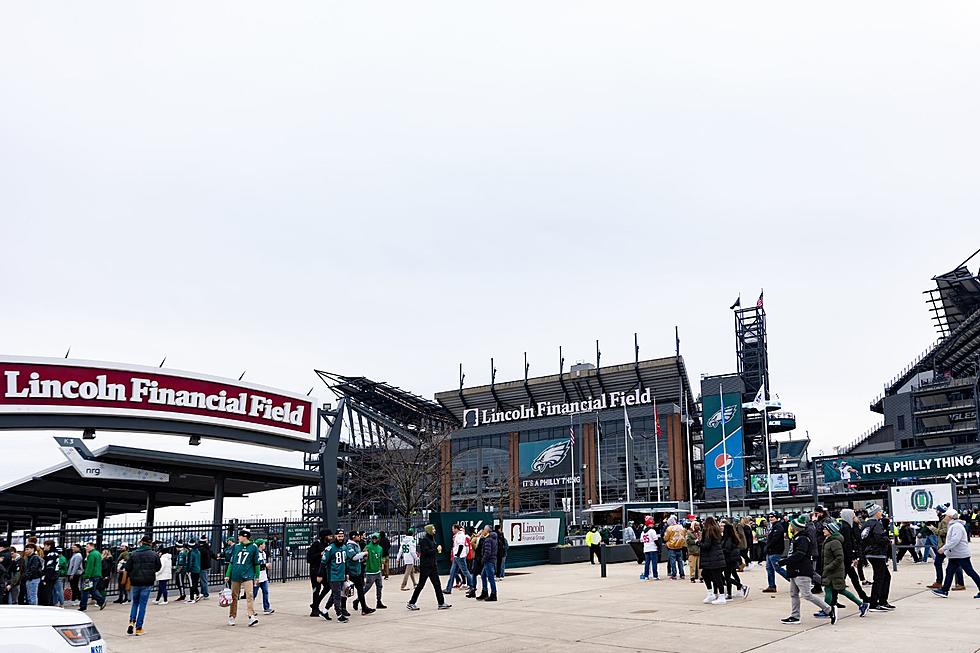 Philadelphia Eagles Pregame Experience ranks in the Top Ten
(Photo by Hannah Beier/Getty Images)
A big part of the game day experience for many fans attending football games is the pregame tailgate and the best game day experiences are with the most passionate fan bases like Birds Fans. Fans of the Philadelphia Eagles are famous (or infamous depending on who you ask) for being on the short list of the most passionate fans in the NFL. So it is safe to assume their Pregame Fan Experience is among the best in the NFL, right?
The website bookies.com created a rating system to rank every NFL team's Pregame experience and used an algorithm to generate a score for each organization's environment. Based on multiple factors, they generate a score for Location, Tailgating, Atmosphere, and Family-Friendly Fun. Then there is a composite score total that the final rankings are based on.
According to their calculations, the Philadelphia Eagles have the overall 8th-best Pregame Experience in the NFL. Here are the reasons why:
-The algorithm ranked the Eagles' Tailgate experience as the fourth best in the league; the top three Tailgate experiences in the NFL according to their rankings (in order) are the Kansas City Chiefs, Buffalo Bills, and Green Bay Packers.
-The scoring system landed the Eagles with lower scores for Location (14th in the NFL) and Atmosphere (13th in the NFL) which led to a lower ranking overall. These lower scores according to the bookies.com calculations are because the location of the stadium is not tied into the central business hub of the city. The Tennesse Titans (city of Nashville), Seattle Seahawks, and New Orleans Saints are closer to the central hubs of their cities so they have the top three rankings for Location. Atmosphere rankings make little to no sense because the Dallas Cowboys (2nd best), Las Vegas Raiders (9th ranked) and Atlanta Falcons (10th ranked) are higher on the list based on the reality they have stadiums with more fancy amenities in them, doesn't mean the Football environment in better than Philadelphia.
-The Eagles also ranked 12th best Fan and Family Fun experience at a game, which I'm sure many non-Eagles fans will dispute.
My opinion is that the Eagles are too low on this list and these rankings have some major flaws in their calculations. No analytics are going to tell me that the Dallas Cowboys and Atlanta Falcons have a better pregame experience than what Philadelphia has to offer, especially considering of the general indifference of the fans in those towns compared to cities like Philadelphia. Also, considering that the New Orleans Saints (15th overall ranking), Cleveland Browns (tied for 21st overall), and Buffalo Bills (24th overall) are so much lower on the list than I expected, maybe all football fans agree this algorithm has a lot of flaws.
12 Jersey Girls Cheering for the Philadelphia Eagles This Season
Even though they perform in Philadelphia, New Jersey will be well-represented on the 2022-2023 Eagles cheerleading squad.
More From Cat Country 107.3