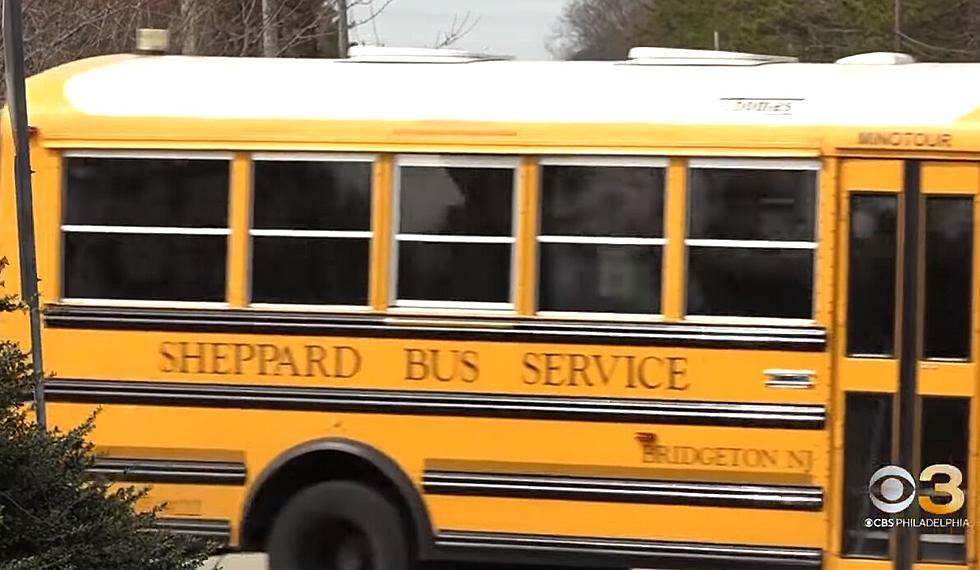 School Bus Left 9-Year-Old Mays Landing Boy 5 Miles From Home
CBS3/screenshot
A family in Mays Landing is understandably angry after their 9-year-old son was dropped off five miles from home by his school bus earlier this week.
CBS3 Philadelphia reports that Nick Ferguson's son's school bus never arrived at their home after school on Monday afternoon, as he waited for the boy in front of his house.
As Ferguson and his wife tried calling the bus company, Sheppard Bus Service, to ask where their son was, they received another call from a woman who said she had their son and that he was okay.
It was another student's grandmother who was at another bus stop picking up her grandson.
Ferguson said his son was told by the bus driver that this was the last stop. "Everyone off".
That last stop was five miles from the Ferguson home.
Nick Ferguson told CBS3 he hugged his son and told him he was safe after driving over to get him as he saw that the boy was on the verge of tears.
CBS3 say they were told by a representative for Sheppard Bus Service on Wednesday that he wasn't aware of this incident until he was contacted by the TV station. Sometime later, the company said they had suspended the driver without pay pending an investigation.
Sheppard Bus Service's website says they operate and lease over 600 school vehicles around the State of New Jersey, and manage a large company of 700+ employees supplying transportation services to schools, senior groups, civic organizations, and church congregations.
Nick Ferguson has been driving his son to and from school since Monday and says he will continue to do so until he is sure this won't happen again.
Ferguson said, "You just don't leave a kid at a bus stop that's not his and just pull away".
50 Amazing New Jersey Kids Who Are Absolutely Adoptable
Here are 50 awesome New Jersey kids who are absolutely adaptable!
TV 40 News - A Look Back at South Jersey's TV Station
More From Cat Country 107.3