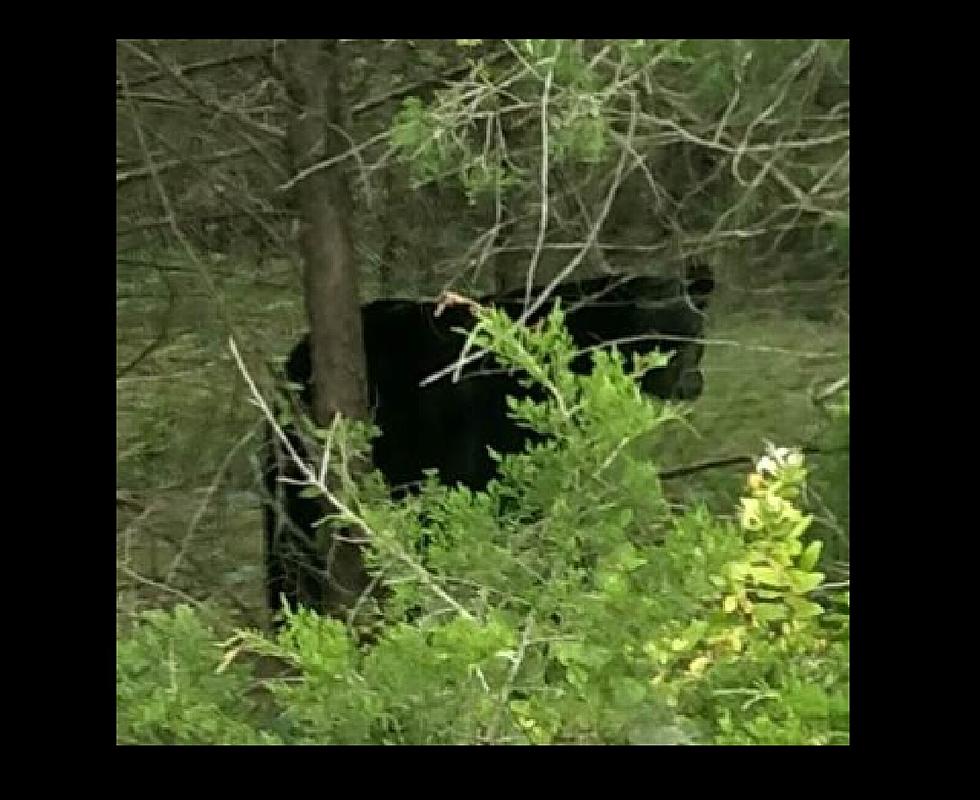 South Jersey Bear Apparently Killed a Baby Deer in Cedarville (PHOTO)
Photo courtesy of Sharon Hansen
It's what bears do - only we don't normally see it.
We also don't normally see it in our own backyards.
A Cedarville resident has shared with us a photo of a South Jersey bear - with a baby fawn in its jaws.
Eek! Here's the photo.
Kathy Brown shared the photo with us from a trail cam on her property in Cedarville. She says it's about a half to three-quarters of a mile down the street from the Dollar General Store - where Sharon Henson and her two young daughters saw the bear walk from the road to the woods Saturday morning.
The photo drives home the point that bears are wild animals with wild animal tendencies, and their presence shouldn't be taken likely. The State of New Jersey Division of Fish and Wildlife says bears are now in all New Jersey counties, and we need to be aware.
There's no way of knowing if this is the same bear that has been spotted in Millville and in Egg Harbor City over the last two weeks.
If you have South Jersey Bear photos or video and would like to share them, please email: joe.kelly@townsquaremedia.com
Millville High Alum Mike Trout Through the Years
This $2.5 Million Mays Landing Home Gives You Both Water AND Land!
More From Cat Country 107.3