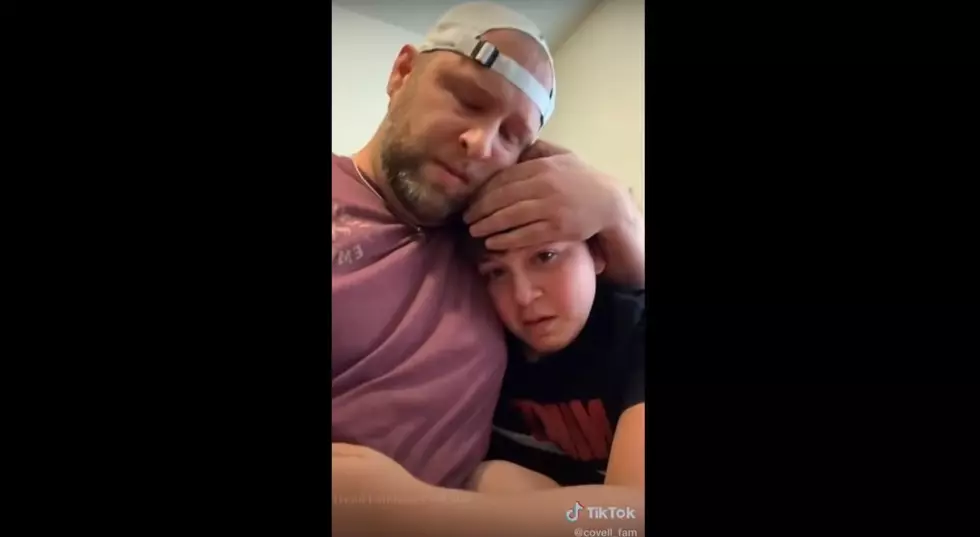 Step-Parents React To Elvie Shane's 'My Boy' Lyrics
Trend Followers Tik Tok via Youtube
You've probably heard of the song 'My Boy' by now. It's taking the internet by storm.
Enter your number to get our free mobile app
After it debuted a few months ago, Elvie Shane's first major hit took on a life of its own and sort-of became the anthem for all the awesome step parents out there who love their step kids like their very own children. Once the original song ('My Boy') was released, people fell in love with it SO MUCH that Shane received an unbelievable amount of requests to record a version for the girls.
He did just that and with the release of the song 'My Girl', the anthem for blended families was solidified. If you've never heard the song, it's highly suggested that you grab some tissues before you choose to take a listen. Trust me, you're going to need them.
It doesn't matter how many times I've heard the song; I cry every single time. Now, kids are putting their step parents to the test to get their reactions. So many videos are popping up all over all the social media platforms of step kids listening to the song with their step parents to see the step parents' reactions. Needless to say, there's normally not a dry eye in the room once the song is over.
Since there are so many of these reaction videos popping up every single day, some are choosing to gather a bunch of them and make compilation videos that show a bunch of families' reactions within one video. Consider this your warning before you watch: grab some tissues.
19 Country Music Stars With a Lot of Kids
More From Cat Country 107.3