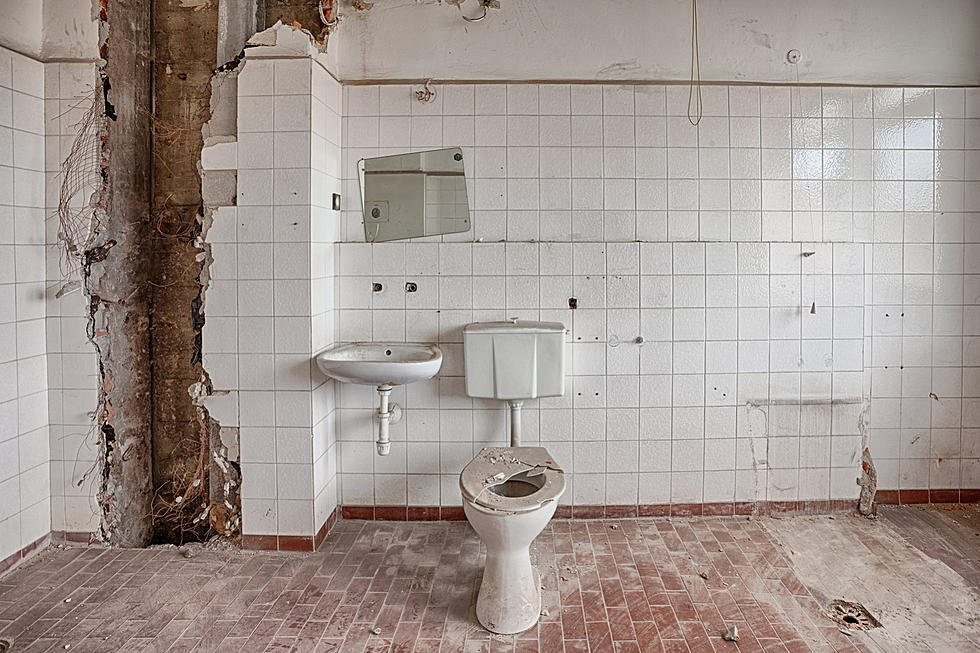 This is the coolest hidden wonder in NJ
Scorpion_PL
We can all point to things in New Jersey that we think are so cool that we would love to share them with other people.
I have found little nooks and crannies in my many years of living here that I sometimes want to share with the world. You know, those things that the general NJ public would never know exist?
I feel like after having lived in and talked about NJ for all these years, how many spots could really be a mystery to me?
That's why I was so surprised that when stacker.com compiled a list of the coolest hidden wonders in every state, they found one in New Jersey that I had no idea about.
Here's their formula: Their survey ranked spots by their travel "rarity" ratio, which Stacker calculated by taking the number of "want to visit" votes for places on Atlas Obscura and dividing those by the number of "been here" votes as of April 11, 2023.
That means their list includes those spots with the highest ranking ratio. In other words, places that a lot of people want to visit eventually, but very few actually have.
Some examples are Alabama's awesome 162-foot-deep Neversink Pit which requires specialized rock-climbing and rope-rigging skills to climb out of.
There's also California's Institute of Illegal Images, where all of the art is created on sheets of "acid tabs," aka LSD blotter paper.
New Jersey's claim to fame is a little bit creepier.
Before we get to New Jersey, take a look at the hidden wonders around the country
Fuel your offbeat travel dreams.
Stacker
found the coolest hidden wonders in all 50 U.S. states (plus D.C.) using data from
Atlas Obscura
.
[WARNING: Under no circumstances should you enter private or abandoned property. By doing so you risk bodily harm and/or prosecution for trespassing.]
The coolest hidden wonder in NJ?
It's the abandoned Hagedorn Psychiatric Hospital in Glen Gardner, named for Senator Garrett Hagedorn, who served in the NJ State Senate from 1968-1985.
They find it "cool," I see it as macabre, but to each his own, right? Located on Edna Volpe Road in Glen Gardner, Hagedorn garnered 1302 "Want to visit" votes on Atlas Obscura and 172 "Been here" votes. That puts its rarity ratio at 7.6.
Opened in 1907, Hegadorn was the only state-owned and operated tuberculosis sanatorium that treated more than 10,000 people until it closed in 1929. Subsequently, a newer psychiatric hospital was built adjacent to it but the entire facility was finally closed and then abandoned in 2012.
Although you can drive up to the facility, you'll be charged with trespassing if you are caught on the property as this is state-owned land. And they mean it. However, If you do want to take a look, you can drive up Sanitorium Road past the entrances to the right, where you'll see a state-owned facility for veterans. From there, you can get a peek of the old rotting structures.
You can take a look at this link to see eerie photos of inside the hospitals.
Old chairs, beds, medicine, bottles, and medicine, cabinets litter, the rooms and halls of this these creepy buildings.
I have no idea why abandoned buildings are so interesting to people, but judging by Hagedorn's ranking on this list and how many people want to visit, it's clear that, for whatever reason, a lot of people are obsessed with crumbling, historic buildings and the stories their empty skeletons tell.
Opinions expressed in the post above are those of New Jersey 101.5 talk show host Judi Franco only.
You can now listen to Dennis & Judi — On Demand! Hear New Jersey's favorite best friends anytime, anywhere and any day of the week. Download the Dennis & Judi show wherever you get podcasts, on our free app, or listen right now.
Click here to contact an editor about feedback or a correction for this story.
More From Cat Country 107.3